ArtShowOS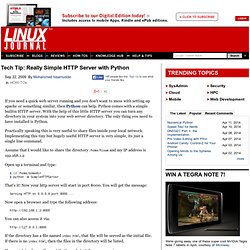 Tech Tip: Really Simple HTTP Server with Python
If you need a quick web server running and you don't want to mess with setting up apache or something similar, then Python can help.
Instagram Cofounder: Here's How We Scaled Into A Billion Dollar Company [DECK]
#plymbas7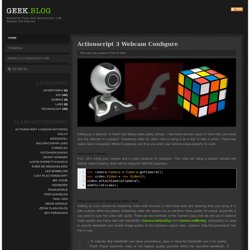 This entry was posted on Feb 24 2009 Setting up a webcam in Flash has always been pretty simple.
Actionscript 3 Webcam Configure | Geek.blog
Using JavaScript and forms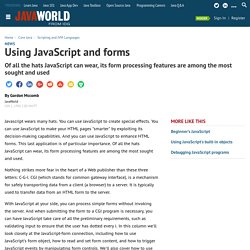 Javascript wears many hats.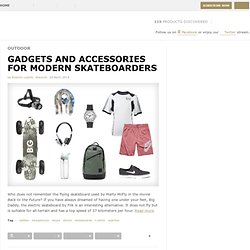 Some readers of my blog hate html tables and often ask to me which is the better way to design FORMS with CSS, without using tables to place each form element in a table's cell. How I said some time ago... tables are not evil. Sincerly, in some case I used pure CSS code to design forms but, in general, I prefer to use tables. It's simpler and faster than use only CSS property "to simulate" a table structure.
Clean and pure CSS FORM design
Nom de Strip - Arts & Culture Plymouth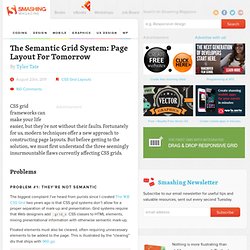 Advertisement CSS grid frameworks can make your life easier, but they're not without their faults. Fortunately for us, modern techniques offer a new approach to constructing page layouts.
The Semantic Grid System: Page Layout For Tomorrow - Smashing Magazine
Flash QRcode reader as3 – kasperkamperman.com : creative media technology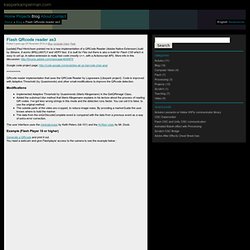 [update] Paul Hinrichsen pointed me to a new implementation of a QRCode Reader (Adobe Native Extension) build by Sbhave. It works BRILLIANTLY and VERY fast.
URL dispatcher
A clean, elegant URL scheme is an important detail in a high-quality Web application.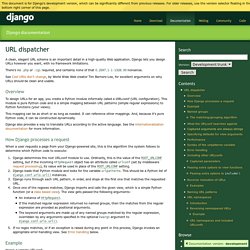 Creating web apps and sites for the Mobile Web has its own sets of challenges and techniques.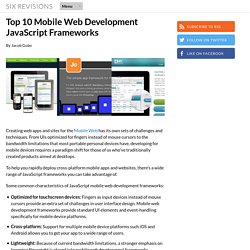 The module provides a python wrapper around the Yahoo! Weather, Weather.com and NOAA APIs. Authors: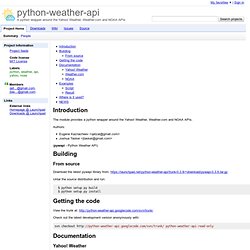 python-weather-api - A python wrapper around the Yahoo! Weather, Google Weather and NOAA APIs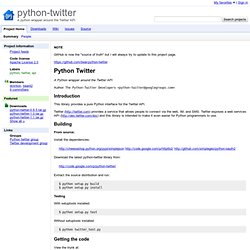 GitHub is now the "source of truth" but I will always try to update to this project page. https://github.com/bear/python-twitter A Python wrapper around the Twitter API
python-twitter - A python wrapper around the Twitter API
Prettier Accessible Forms
It can be time consuming to make web forms both pretty and accessible. In particular, laying out forms where the form label and input are horizontally adjacent, as in the image below, can be a real problem.
CSS has transformed the way forms used to get designed.
30+ Best CSS Forms
What are you working on?
Django tips: laying out an application
Continuing the theme of dealing with common questions from the Django mailing lists and IRC channel, today we'll look at how to organize the various bits of a Django-based project or application.
A Simple Step-by-Step Reportlab Tutorial
The subtitle for this article could easily be "How To Create PDFs with Python", but WordPress doesn't support that.
(full) easy authentication, using django.contrib.auth (end)
7. Templates are here, ordered as in urls.py provided in the previous post:
ubernostrum / django-registration / source – Bitbucket
User authentication in Django
Django Tutorial: A Simple Forum - Part III - Django by Example
jespern / django-piston / wiki / Home – Bitbucket
PDF Toolkit documentation — reportlab v2.4 documentation
Configuring other mail clients - Gmail Help
Gmail and Django - ltslashgt
Custom template tags and filters
Outputting PDFs with Django
Filter to generate QR codes
‪Full Django Tutorial Playlist‬‏
A Detailed Django Tutorial: Blog Basics Part IV
Model instance reference
Sending e-mail
Ethnography
ArtTheoryMap20100905103543-llfocrmsjlrckoy.png (1800×872)
Git Book - Basic Branching and Merging
Django documentation
Serving Static Content With Django
An ultimate HTML5 cheatsheet you must have
Table of Contents - Dive Into HTML5
Semantics - Dive Into HTML5
Writing your first Django app, part 4
Plymbas7 - Home of the British Art Show 7 in Plymouth
Plymouth City Council - Plymouth Visual Arts Consortium
Plymouth Visual Arts
Include captchas from recaptcha.net