Video Media
Coin-op videogame stop motion animation made of coins
Filmography 2010: 270 movies mixed into one 6 min video
moogaloop
Of all the different genres within the 3d industry, I've always found animated shorts to be the most enjoyable. It allows a group of artists to get together and do what they do best: be artistic. When you take away the strict guidelines usually set out by a client or boss, you have the potential for some pretty impressive results. So whether it's the stunning visuals or great storytelling, these are the short films that stuck with me well after the credits roll. 6. Kiwi!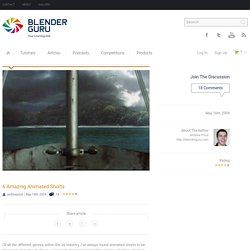 6 Amazing Animated Shorts | Blender Articles
Après la Pluie on the Behance Network
8BITS
Insane Video Mapping Show Celebrates the Prague Astronomical Clock's 600th Anniversary
Posted by Haystack on October 24, 2010 The Prague Orloj is an elaborate astronomical clock constructed in 1410. It has animated statues, a calendar and a zodiacal ring with moving Sun and Moon.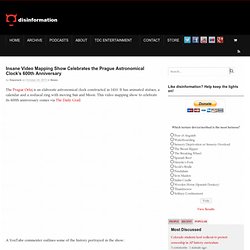 the Machine on Vimeo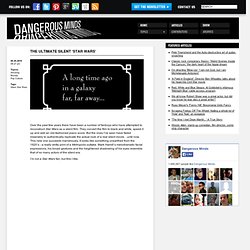 Over the past few years there have been a number of fanboys who have attempted to reconstruct Star Wars as a silent film.
The ultimate silent 'Star Wars'
PACMAN: THE MOVIE TRAILER on Vimeo
moogaloop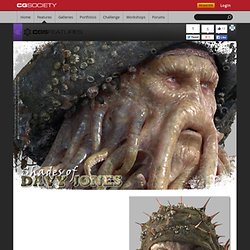 Several people asked, in the Davy Jones appreciation forum, about how ILM rendered Davy and his digital crew of half-human, crustacean-covered Pirates. We have some answers, direct from Christophe Hery, Lead Research & Development Engineer at Industrial Light & Magic. Hery joined ILM as a senior technical director (TD) in 1993 after working for the previous four years in Paris at BUF and Thompson Digital Images and as director of R&D for Label 35, a Parisian cartoon studio. At ILM, Hery was an Associate Visual Effects Supervisor on Spawn, Senior Technical Director for 'Sleepy Hollow,' and CG Supervisor for 'Star Wars: Episode II – Attack of the Clones,' 'Jurassic Park III' and other films. More recently, as an R&D lead, he has been working on techniques for lighting and rendering skin. In 2003, Hery received a Technical Achievement Award for the development of practical methods for rendering skin and other translucent materials using subsurface scattering techniques.
Shades of Davy Jones
Swordfights: En garde! on Vimeo
Dynamic Picture on DVD. Flash Demo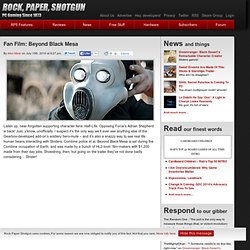 By Alec Meer on July 15th, 2010 at 9:27 pm. Listen up, near-forgotten supporting character fans: Half-Life: Opposing Force's Adrian Shepherd is back! Just, y'know, unofficially.
Fan Film: Beyond Black Mesa
Meet the accent girl