Drinks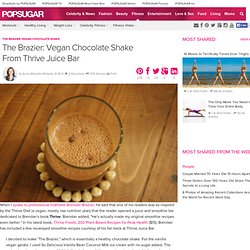 When I spoke to professional triathlete Brendan Brazier, he said that one of his readers was so inspired by the Thrive Diet (a vegan, mostly raw nutrition plan) that the reader opened a juice and smoothie bar dedicated to Brendan's book Thrive.
The Brazier Vegan Chocolate Shake
Snack Attack: Almond Berry Banana Yogurt Smoothie
Strawberries and blueberries are in season now, so stock up and use them to make this delicious yogurt smoothie. The fruit adds natural sweetness, and the Greek yogurt makes it rich and creamy.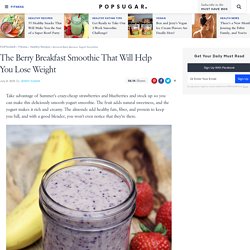 If you're looking for a sweet treat, but don't want to sabotage your healthy goals with a high-calorie chocolate goodie, here's a recipe that's sure to satisfy your cocoa cravings.
Recipe For Chocolate Strawberry Banana Smoothie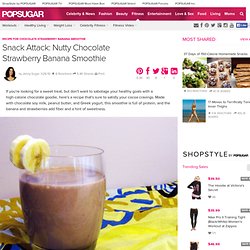 Can't get enough pumpkin? Check out this seasonal smoothie eatingbirdfood shared in the Healthy Recipe Group. Since fall has started I've been obsessed with all things pumpkin, including pumpkin ice cream and frozen yogurt.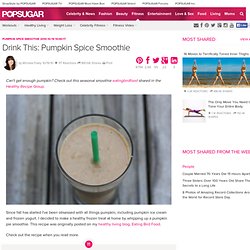 Pumpkin Spice Smoothie 2010-10-19 10:00:17
Detox Breakfast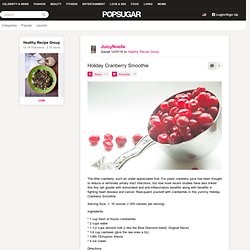 The little cranberry, such an under appreciated fruit.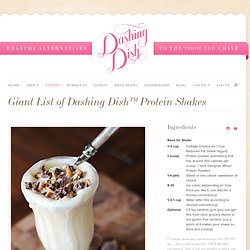 I Can't Believe it's Not a MILKSHAKE!
I love protein shakes because I feel like I'm having a milkshake!