Non-traditional spaces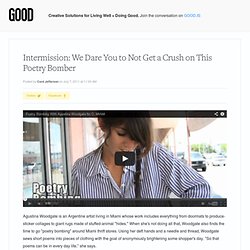 Agustina Woodgate is an Argentine artist living in Miami whose work includes everything from doormats to produce-sticker collages to giant rugs made of stuffed-animal "hides."
TrustoCorp. It sounds as if it might be a global organisation bent on domination from a film such as RoboCop or Blade Runner and perhaps they may just as well be. Although the truth is somewhat different very little is known about this mysterious artist (or perhaps collective). One thing is known – TrustoCorp's work is becoming more and more recognized and popular. There are some for sure who know who TrustoCorp is (or are) they are keeping their lips tight shut. Nothing is quite as enigmatic as an unknown but hugely talented artist(s) but it does have to be said that their number is growing in to a potentially tediously large number.
TrustoCorp – Satirical Upstart Art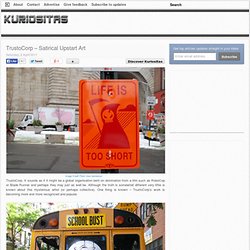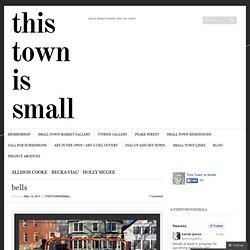 bells « this town is small
bells in Hillsborough park - Becka Viau, Holly McGee, Allison Cooke 2011 -bells, silk ribbon, moss, found object - http://www.beckaviau.com written by Becka Viau This is a place to pray.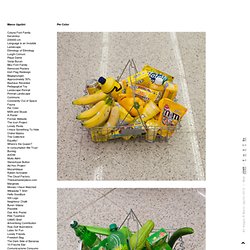 Je Suis Mon Rêve
A series of photographs displaying supermarket products divided per color. Per Color is a project realized during my residency at JACA, in Belo Horizonte, Brazil. I see the supermarket space as a space of manipulation. The attempt, in this action, is to subvert this structure of power.