Random video
11 Months, 3000 pictures and a lot of coffee. I wish I had this much patience when rebuilding engines. | Bilgidrom. 8Google + 5StumbleUpon Chris Herridge.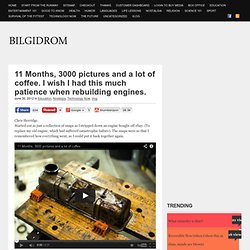 Started out as just a collection of snaps as I stripped down an engine bought off ebay. (To replace my old engine, which had suffered catastrophic failure). The snaps were so that I remembered how everything went, so I could put it back together again. A Hollywood Hit. Blender.org - Home. "Tricking" adds a new level of difficulty to any sport - The Feed Blog. (CBS) - The above video has an athletic skill on display that seems a lot like gymnastics, but is faster and a whole lot more bouncy.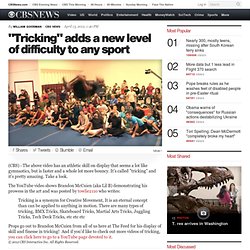 It's called "tricking" and it's pretty amazing. Take a look. The YouTube video shows Brandon McCuien (aka Lil B) demonstrating his prowess in the art and was posted by towlie2110 who writes: Best Videos 2012: New Part - William Spencer - The Denver Shop &Stakes Is High&. Ruin: A Stunning Short Sci Fi Film by Wes Ball. Ruin is a fantastic short sci fi film directed by Wes Ball.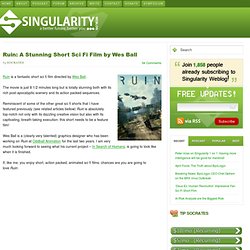 The movie is just 8 1/2 minutes long but is totally stunning both with its rich post-apocalyptic scenery and its action packed sequences. Reminiscent of some of the other great sci fi shorts that I have featured previously (see related articles bellow) Ruin is absolutely top-notch not only with its dazzling creative vision but also with its captivating, breath-taking execution: this short needs to be a feature film! Wes Ball is a (clearly very talented) graphics designer who has been working on Ruin at Oddball Animation for the last two years. A Walk in the Park - Tom Wallisch | Komunity.com. A Walk in the Park - Tom Wallisch Longtime Jiberish snow Fam Tom Wallisch turned the freeskiing world upside down in 2007 with the edit he submitted for Level 1 productions "Superunknown" contest.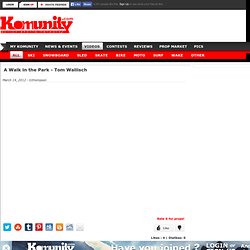 He showcased an effortless and confident style of riding that had not been previously been seen. Tiny Story: A Short Film About The Fundamentals of Narrative Design. Good storytelling looks ridiculously easy when it's done well, but is in fact devilishly hard to pull off.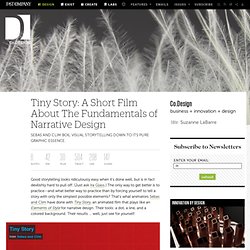 (Just ask Ira Glass.) The only way to get better is to practice--and what better way to practice than by forcing yourself to tell a story with only the simplest possible elements? That's what animators Sebas and Clim have done with Tiny Story, an animated film that plays like an Elements of Style for narrative design. Their tools: a dot, a line, and a colored background. Their results … well, just see for yourself: GoPro Heroes - Showcasing the best GoPro videos around! - StumbleUpon.
Working Model of Stephensons STEAM ENGINE made of GLASS ! Rare! Video - StumbleUpon. Log in High-Tech: Software, Hardware, and More Cynthia Yildirim Working Model of Stephenson's STEAM ENGINE made of GLASS !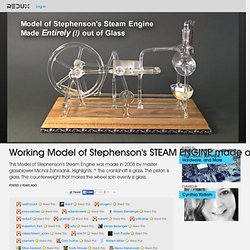 Rare! Sky | Dream Lines Part III. Slopeflying in Stryn, Norway. Deadmau5 Ultra 2012 Teaser [1080p HD] Realitychangers's Channel. BASE Jumping | Jeb Corliss - Grounded. 0Stumble Brought to you by Jeb Corliss.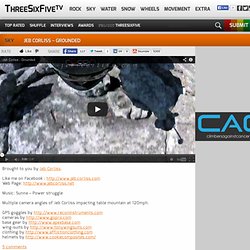 Like me on Facebook : Web Page: Music: Sunna – Power struggle. RESONANCE. The Fantastic Flying Books of Mr. Morris Lessmore (2011)
---