Template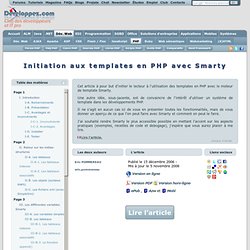 Initiation aux templates en PHP avec Smarty - Club d'entraide des développeurs francophones
Cet article à pour but d'initier le lecteur à l'utilisation des templates en PHP avec le moteur de template Smarty. Une autre idée, sous-jacente, est de convaincre de l'intérêt d'utiliser un système de template dans les développements PHP. Il ne s'agit en aucun cas ici de vous en présenter toutes les fonctionnalités, mais de vous donner un aperçu de ce que l'on peut faire avec Smarty et comment on peut le faire.
Les systèmes de templates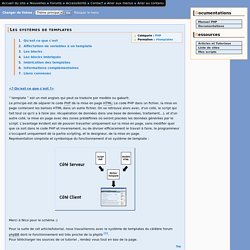 Qu'est ce que c'est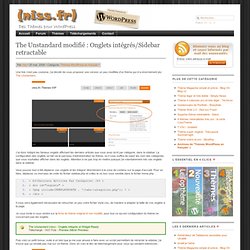 Par niss • 25 mar, 2008 • Catégorie: Thèmes WordPress en français •
The Unstandard modifié : Onglets intégrés
WordPress The Unstandard Download - Derek Punsalan - 5ThirtyOne
The Unstandard is a two-column WordPress theme featuring three widget enabled zones.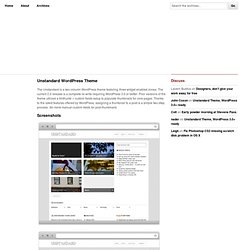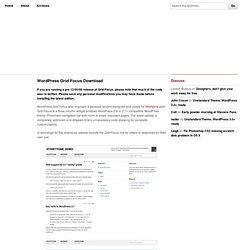 WordPress Grid Focus Download - Derek Punsalan - 5ThirtyOne
If you are running a pre 12/05/08 release of Grid Focus, please note that much of the code was re-written. Please save any personal modifications you may have made before installing the latest edition. WordPress Grid Focus was originally a personal project designed and coded for 5thirtyone.com.