Dev
Add Gadget to Your Webpage
Utiliser l'API Google Earth Le blog Google LatLong vient d'annoncer la disponibilité de l'API Google Earth. Voici les adresses indispensables : La page d'accueil de Google Earth API ; La documentation ; La galerie de quelques exemples possibles.
L'API Google Earth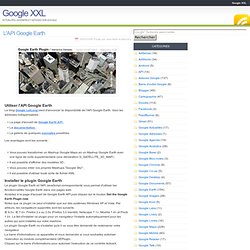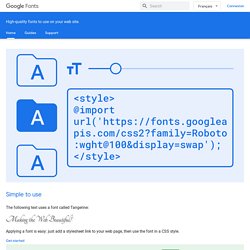 What are Google Web Fonts API and Google Web Fonts? Google Web Fonts provides high-quality web fonts that you can include in your pages using the Google Web Fonts API. The Google Web Fonts API helps you add web fonts to any web page.
Font API - Google Code