Content Marketing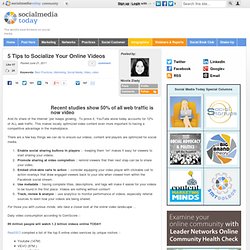 And its share of the internet `pie' keeps growing.
5 Tips to Socialize Your Online Videos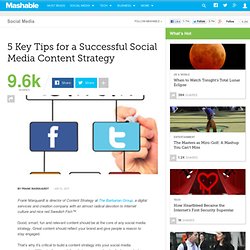 Frank Marquardt is director of Content Strategy at The Barbarian Group, a digital services and creation company with an almost radical devotion to Internet culture and nice red Swedish Fish™. Good, smart, fun and relevant content should be at the core of any social media strategy.
I often get asked about whether content is more important than conversation in an online community.
'Content' or 'Community'? People Come For Content And Stay For Community Online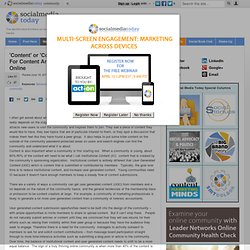 Ecrire à propos d'autres auteurs et nouer des relations
Se faire inviter sur d'autre plateforme de blog
Mettre au point un calendrier éditorial
Ajouter un widget de partage
Bookmarker le contenu sur Digg, Delicious, Reddit, etc.
Automatiser la diffusion du contenu sur les RS