Lessons in Faith & Spirituality
About Buddha
Baha'i books from independent publisher Kalimát Press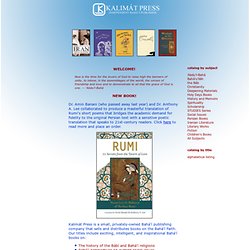 Now is the time for the lovers of God to raise high the banners of unity, to intone, in the assemblages of the world, the verses of friendship and love and to demonstrate to all that the grace of God is one. — 'Abdu'l-Bahá Kalimát Press is a small, privately-owned Bahá'í publishing company that sells and distributes books on the Bahá'í Faith.
By Frederic and Mary Ann Brussat The 2009 film season ended with Avatar, a magical science fiction extravaganza that transports us to another world where an ordinary man is transformed by the ancestral teachings and ecological activities of an alien rainforest race.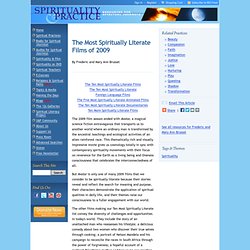 Spirituality &Practice: Film Feature: The Most Spiritually Literate...
Remember The Reason For Living.
Spirituality 101 | For Beginners | Spiritual Mind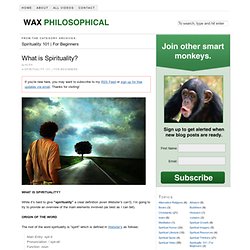 (Photo: h.koppdelaney)
Pantheism, Naturalistic Pantheism & Pandeism ~ Discovering Spirituality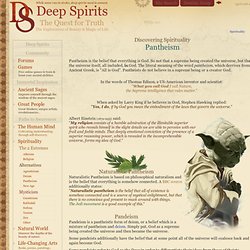 Discovering Spirituality