HTML 5 and CSS 3
HTML5 » Ubelly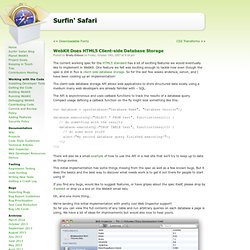 Posted by Brady Eidson on Friday, October 19th, 2007 at 4:04 pm The current working spec for the HTML5 standard has a lot of exciting features we would eventually like to implement in WebKit. One feature we felt was exciting enough to tackle now even though the spec is still in flux is client-side database storage .
Surfin' Safari - Blog Archive » WebKit Does HTML5 Client-side Da
HTML5 localStorage() – Part Three « PaperKilledRock.com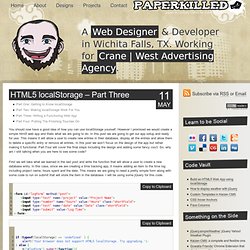 11 May You should now have a good idea of how you can use localStorage yourself. However I promised we would create a simple html5 web app and thats what we are going to do.
Safari Client-Side Storage and Offline Applications Programming Guide: HTML 5 Offline Application Cache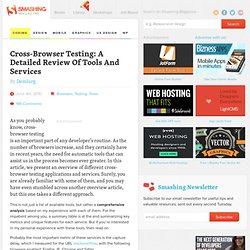 Cross-Browser Testing: A Detailed Review Of Tools And Services -
As you probably know, cross-browser testing is an important part of any developer's routine.
Dan Rubin's SuperfluousBanter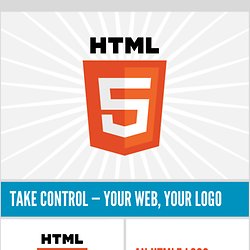 C HTML5 Logo
The Movement You're excited about HTML5; we are too. You've not just been enjoying the HTML5-powered web already — you're building it!
HTML5 canvas graph library - bar chart
Introduction
Create offline Web applications on mobile devices with HTML5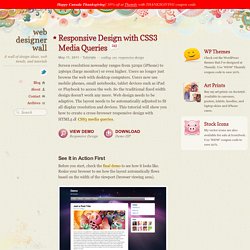 Screen resolution nowsaday ranges from 320px (iPhone) to 2560px (large monitor) or even higher. Users no longer just browse the web with desktop computers.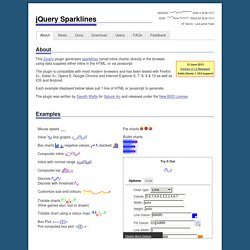 News 26 January 2013 - Version 2.1.1 Relased This release adds support for jQuery 1.9.0 along with a couple of other bug fixes. If you're using a version of jQuery later than 1.8, be extra sure you're not rendering your page in quirks mode to avoid breaking tooltips for IE users.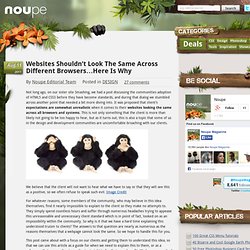 Aug 11 2011 Not long ago, on our sister site Smashing, we had a post discussing the communities adoption of HTML5 and CSS3 before they have become standards, and during that dialog we stumbled across another point that needed a bit more diving into.
Websites Shouldn't Look The Same Across Different Browsers…Here Is Why
Microformats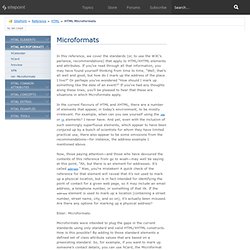 In this reference, we cover the standards (or, to use the W3C's parlance, recommendations) that apply to HTML/XHTML elements and attributes.
6.6 Offline Web applications — HTML5 (including next generation
6.7 Offline Web applications 6.7.1 Introduction This section is non-normative.
Graceful Degradation & Progressive Enhancement - Accessites.or
Choosing a Method
<div class="global-site-notice noscript"><div class="notice-inner"><p><strong>JavaScript seems to be disabled in your browser.
PJBOX UK :: MP3 Players and Accessories :: Etymotic HF2 ER23-50
The CSS 3 Flexible Box Model ✩ Mozilla Hacks – the Web developer
This article about the Flexible Box Layout was written by Jérémie Patonnier , French open Web enthusiast.
Useful HTML Meta Tags - cache, no-cache, robots, refresh, content, keywords, description, expires, author, etc.