LSC
Print Our Entire Catalog - Action Exports USA LLC
This search provides access to domestic stock, domestic nonprofit and qualified foreign corporations, limited liability company and limited partnership information of record with the California Secretary of State. For additional information about entity addresses and the names and addresses of the principals of the entity, order a copy of the last complete Statement of Information (for corporations and limited liability companies) or formation and amendment documents (for limited partnerships). For information on ordering certificates, copies of documents and/or status reports or to request a more extensive search, refer to Information Requests.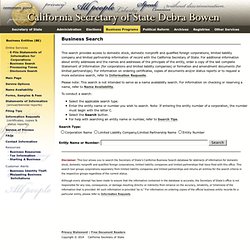 Business Search - Business Entities - Business Programs
Result(s) for mp5a3: OnBid
Government RFP Finder and Notification System
HECKLER & KOCH WEAPONS PARTS - F3MT249352G001
Heckler and Koch MP5A3 (NT) - 196190
Purchase of H&K Model MP5A3 Machine Guns - 196190-1
MTG Imports Product Services
Engineered Component Solutions, LLC - Company Profile | Supplier Information
C PRODUCTS LLC. 10 round magazine, 20 round magazine, 30 round magazine, gun parts, rifle, AR15 parts, magazine replacement parts, springs for guns, AR15 replacement parts
Extrusions
Charleston Aluminum
Prototype & production stampings - Welded Assemblies BIW construction
GSP-A division of ThyssenKrupp Steel North America: Home
Steel Extrusions on ThomasNet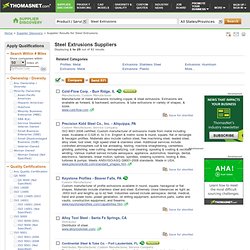 Precision Kidd Steel Co., Inc. - Aliquippa, PA Custom Manufacturer, Service Company ISO 9001:2008 certified. Custom manufacturer of extrusions made from metal including steel. Available in 0.028 in. to 3 in.
HK 9X Full auto trigger packs converted to semi-auto with trigger job, 4.75 lbs pull with a very smooth, short clean break,trigger slack takeup and over travel eliminated $179. Semi auto trigger pack without trigger work $119. These will fit any HK, these only come with a G3 .308 ejector and hammer spring. 9mm and .223 ejectors or hammer springs can be obtained from suppliers on the links page.
Bill Springfield - www.TriggerWork.net