Reference
Mark F. Moran Appraisals
You can use the Ushahidi Platform for information collection, visualization and interactive mapping.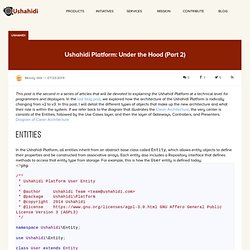 CitizenshipWorks
National Do Not Call Registry
Organize Your Life in 2013! ← National Organization Month
Videos and Cool Tools
IPL -- Business and Economics 514 resources 200 are displayed below.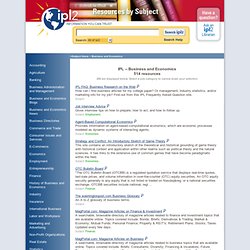 2 -- Subject Browsing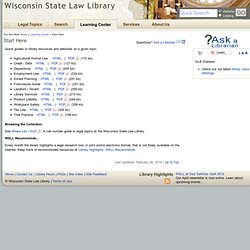 Start Here - Wisconsin State Law Library
Questions? Ask a Librarian Quick guides to library resources and websites on a given topic.
American Politics, Elections, Candidates & Campaigns
Channel
World Religions Religion Statistics Geography Church Statistics
Wisconsin Department of Natural Resources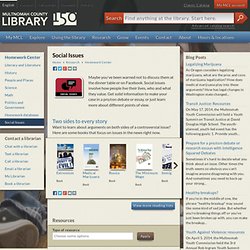 This web page has been created to meet the needs of Multnomah County middle and high school students researching current social issues from multiple perspectives.
Social Issues - Homework Center
This list started as a collection of codes of conduct, codes of practice, or codes of ethics from around the world, as part of an IFIP study of codes led by Dr. Jacques Berleur , Univ. Notre-Dame de la Paix , Namur, Belgium. Since then codes from many different sources have been added, and continue to be added.
Codes of Conduct/Practice/Ethics from Around the World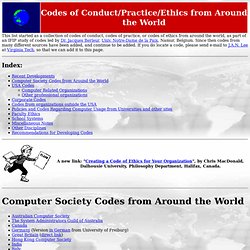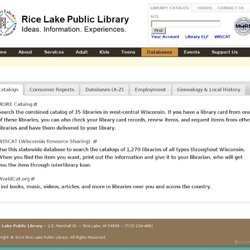 Ancestry Library Edition (In Library Use Only) Genealogy resource with over 1.5 billion names. Includes records from U.S. census, military, court, land, probate, church records, and passenger lists. Auto Repair Reference Center Auto repair, installation of automotive parts, wiring diagrams, maintenance and care information covering most import and domestic automobiles.
Consumer Reports