Art
Libraries Digital Collections : Browse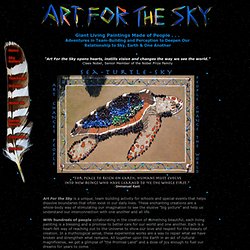 Art For The Sky - Homepage
Art For the Sky is a unique, team building activity for schools and special events that helps dissolve boundaries that often exist in our daily lives. These enchanting creations are a whole-body way of stimulating our imagination to see the elusive "big picture" and help us understand our interconnection with one another and all life. With hundreds of people collaborating in the creation of something beautiful, each living painting is a blessing and a promise to better care for our world and one another. Each is a heart-felt way of reaching out to the Universe to show our love and respect for the beauty of creation. In a mythological sense, these experiential works are a way to repair what we have broken and strengthen what remains. All together upon the Earth in an act of cultural magnificense, we get a glimpse of "the Promise Land" and a dose of joy enough to fuel our dreams for years to come.
​"Is Aelita The Next Jackson Pollock? Or Tomorrow's Damien Hirst?" ​The New York Times/ Noah Horowitz "4-year-old Girl Takes NYC Art World by Storm." NBC/Pei-Sze Cheng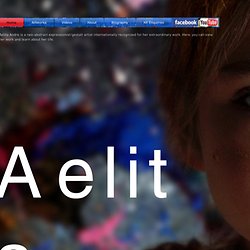 Aelita Andre
Aelita Andre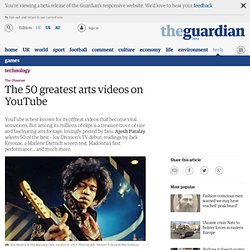 The 50 greatest arts videos on YouTube | Technology | The Observer
Stage Nureyev dances Romeo at the Royal Ballet, 1966 You may prefer Rudolf's Swan Lake duet with Miss Piggy (also on YouTube).
The 50 greatest arts videos on YouTube | Technology | The Observer
Ohdeedoh
The first time I made a batch of playdough for my son I was amazed. Amazed that the recipe worked, amazed at how quick and easy it was and, mostly, amazed at how much nicer it was than the kind that comes in a can. Smooth, supple and soft, even months later. If you're still buying dough in a can, I urge you to convert. And there's a whole world of art supplies you can make in your own kitchen - some I've never even heard of like flubber, glurch, gak and oobleck.Here's my big bookmark list for making homemade art supplies.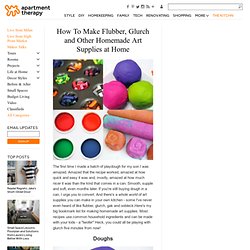 Ward Shelley Homepage