Personal
Scholarships - Talent Showcase - StumbleUpon. Wanna see the type of talent you're up against?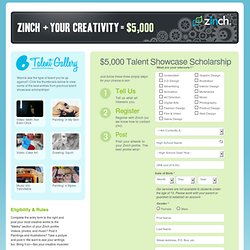 Click the thumbnails below to view some of the best entries from previous talent showcase scholarships! Video: Meth: NotEven OncePainting: In My Skin Video: Cake ArtDrawing: Squirt Music Vid:YatzvitablePainting: 4 Styles. Learn How To Hack Those Electronic Road Signs&8230; It's Really... - StumbleUpon. ...love Maegan: Pretty Side French Braid low Updo Hair Tutorial - StumbleUpon.
I wore a more relaxed version of this hair style in an outfit post in June of 2009 but for reasons unbeknownst to me, I never did a tutorial for it.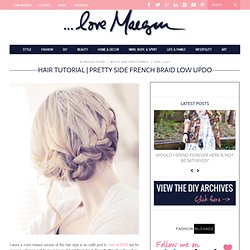 Recently though, a few of my lovely readers have asked for it …so here it is. Enjoy! If you can't see the video go to: Pretty Side French Braid Updo. Watermark Tee by Sweet Verbana - StumbleUpon. Hello U-Create readers!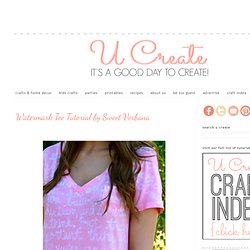 I am so excited to be guest posting here today. It just so happens to be my first guest post and I'm still a little shocked that it's here at Ucreate, one of my favorite blogs! A little bit about me.. Free sterling silver jewelry. Free offers from SilverJewelryClub.com.
---