Homesteading
Everyone will have a different approach to keeping a self-sufficient homestead, and it's unlikely that any two 1-acre farms will follow the same plan or methods or agree completely on how to homestead. Some people like cows; other people are afraid of them. Some people like goats; other people cannot keep them out of the garden.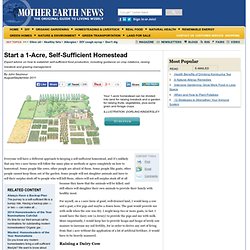 A Mad Scientist's 50 Tools for Sustainable Communities - Leah Messinger - Life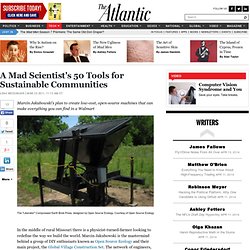 Marcin Jakubowski's plan to create low-cost, open-source machines that can make everything you can find in a Walmart
"The Unsung Benefits of Homesteading" by Sheri Dixon
Oh sure, we all know the perks of growing our own food, supplying our own energy and being as self-sufficient as we can be, but what about the benefits of homesteading that AREN'T touted from the cover of the latest Men magazine?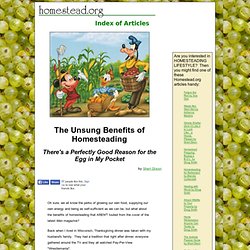 Gardening 101: 5 Gardening Basics for Beginners
Following my recent blog post on the Do-It-Yourself Vermipod, I've been receiving a ton of questions from folks who built Vermipods and are looking for information on how to manage and maintain their new pets. So here's a compilation called Everything You Need To Know About Composting With Worms… Common Worm Species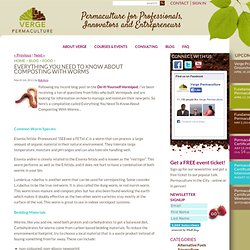 Everything You Need to Know About Composting With Worms | Verge Permaculture