Makeup
Search results for: 'sleek'
Hair Care, Skin Care, Make Up, Fragrances & Male Grooming at BeautyBay
Sedona Lace Brushes
Strawberry Asian cosmetics
Pretty & Cute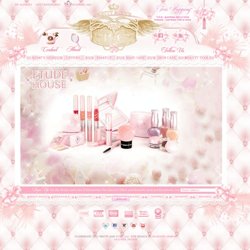 My Account Gift Certificates SHOPPING BAG Contact View Bag Facebook Twitter What's New
Indie Lee – All Natural Beauty Products, Not Greenwashed
Dermalogica, Jane Iredale, Yonka, Guinot, Cellex-C, GM Collin, and more | Online Store in Canada
AHAVA PRODUCTS - Dead Sea Cosmetics
Makeup Mania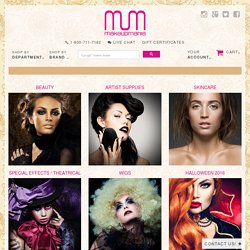 The Essential Eye Shadow Palette is an 8 color palette filled with indispensible neutral highlight and contour shades to complement every complexion. The Theatrical Eye Shadow Palette is an 8 color palette with matte shades that include White, Black, plus six elegant and sultry shades for definition and drama. The Essential Eye Shadow & Rouge Palette is a 12 color palette containing six of each of the most popular Eye Shadows and Powder Rouges in a refillable, magnetic palette.
Cherry Culture Makeup Cosmetics : Bloom, Eyeko, Juice Beauty, MOR, NYX, Playboy, Splash, Sugar, Tinte and more
Stars Makeup Haven - Professional Cosmetics and Much More!
Jesse's Girl Cosmetics
GlossVine.com | Indie Makeup Brands and Cult-Favorite Cosmetics
Yves Rocher Canada: Botanical beauty, a unique beauty care. The life force of plants for skin care, body care, fragrance, makeup.
Welcome to Marbella Semi Permanent Make Up Pens | Semi Permanent Eyeliner | Semi Permanent Lip Liner | Semi Permanent Eyebrow liner | Marbella Makeup Pen | Cosmetic Pen | Marbella Permanent Pen | Marbella Cosmetic Pen
Sugarpill Cosmetics - Shop