Beauty
Homemade "Clorox" Disinfecting Wipes
all photos: Kristin Ess + thebeautydepartment.com post designed by kristin ess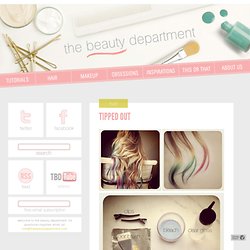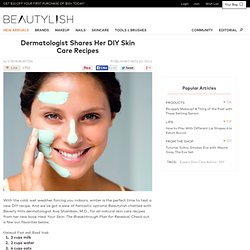 Dermatologist Shares Her DIY Skin Care Recipes
With the cold, wet weather forcing you indoors, winter is the perfect time to test a new DIY recipe.
Exfoliating Body Scrub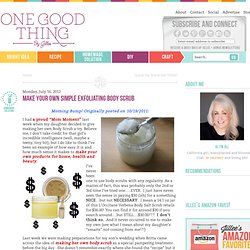 Morning Bump! Originally posted on 10/19/2011: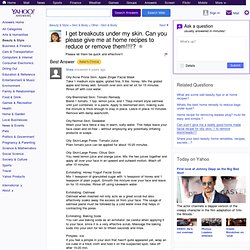 Oily/Acne Prone Skin: Apple Zinger Facial Mask Take 1 medium size apple, grated fine, 5 tbs. honey. Mix the grated apple and honey well. Smooth over skin and let sit for 15 minutes.
I get breakouts under my skin. Can you please give me at home recipes to reduce or remove them!!!!