Tatoos
Pas de veine
viva dolor | tattoo & ink gallery - Mozilla Firefox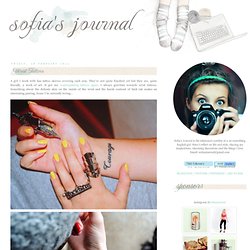 A girl I work with has tattoo sleeves covering each arm. They're not quite finished yet but they are, quite literally, a work of art. It got me contemplating tattoos again. I always gravitate towards wrist tattoos. Something about the delicate skin on the inside of the wrist and the harsh contrast of dark ink makes an interesting pairing. Some I'm currently loving...
Thinking about getting a tattoo? You're on the right spot, here you can learn all about tattoos & body art and find lots of free tattoo designs & pictures. This website helps you to find inspiration for your next design.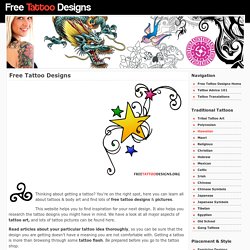 _k Y n s t_
Inked Magazine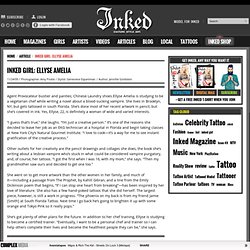 11/24/09 / Photographer: Amy Postle / Stylist: Genevieve Espantman / Author: Jennifer Goldstein Agent Provocateur bustier and panties; Chinese Laundry shoes.Ellyse Amelia is studying to be a vegetarian chef while writing a novel about a blood-sucking vampire. She lives in Brooklyn, NY, but gets tattooed in south Florida.
Tattoo DesignsA category wise collection of Tattoos. Get images of tattoos on body. Rose Tattoos Gallery A collection of pictures of Rose Tattoos!
Rose Tattoos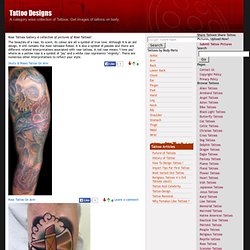 sarahtree
Pheonix_Tattoo_by_zachlost
Saved Tattoo
TATTOOCONV.FR
0 tags xemieex asked: To the person who wants script acros their chest ... I have exactly that and swallows on each shoulder it is surprisingly easy to hide but also you'll be surprised how little attention it gets apart from holiday times when it's very obvious eg bikini little tank tops etc ! xxx infinitely-dreaming-of-you asked: I really want to get a sentence in fancy writing across my chest but am worried about the repercussions because it will be so visible... Any opinion on that?
Ink It Up: Archive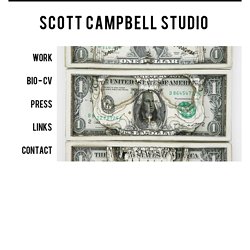 Things Get BetterOHWOW, Los Angeles, CA They Say Miracles Are PastOHWOW, London, UK Paved With Good IntentionsOHWOW Gallery Reis, Singapore Bless This MessGalarie Gmurzynska, Zurich, CH
ARTCORPUS TATOUAGES
moon_tattoo_by_llamachamaboat
Skin Deep: Horiyoshi III
HOME BOUCHERIE TRADITIONNELLE NOON TATTOO TATOUAGE TATOUEUR PARIS NEW YORK
EXXXOTIC TATTOOS PARIS
Jeykill & Veenom, fondateurs et tatoueurs résidents de Bleu Noir invitent Alëxone, Jerk 45, Supakitch et Mast. Ils leur laissent carte blanche du 6 au 11 décembre 2011. Peinture, dessins originaux ou sérigraphies, les techniques sont libres et mixtes, chaque artiste choisit son "mode opératoire". Bleu Noir - 25 rue Durantin 75018 Paris - Metro : Les Abbesses (12) - Blanche (2)Du Mardi 6 Décembre 2011 au Samedi 7 Janvier 2012. Inauguration le Jeudi 8 Décembre à partir de 18h en présence des artistes.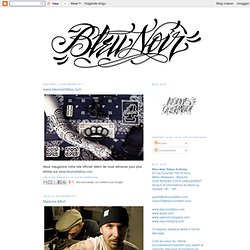 Bleu Noir
accueil Lile aux tatouages
***BRUNOKEA***
Horiyoshi The Third - Clothing and Accessories - Horiyoshi III
treeoflifetattoo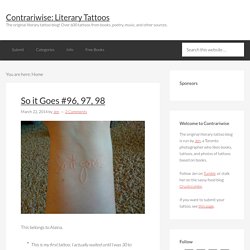 This belongs to Emily T. The font was somewhat custom, a mix of two or three Microsoft Word fonts.I've read Slaughterhouse-Five countless times over the last few years; it always reads a different way. Each time I get a different insight, a new understanding of the book. There's too many feelings to express what Vonnegut sums up in three words; So it goes."And Lot's wife, of course, was told not to look back where all those people and their homes had been.