2012
We Have Band. The Veer Union. Au Palais - Badcamp. Band of Skulls. The Big Pink. Boy Friend. You know you're better off right now You feel better than you know You see them facing up against you now Always headed up to what?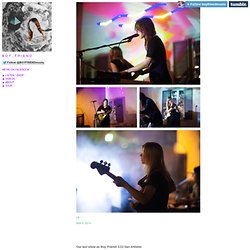 They're feeding you with sorry eyes You're feeding off it - big surprise. Cloud Nothing - Myspace. The Cranberries. The Dandy Warhols. Dead Mellotron - Myspace. The Eden House. The Echelon Effect. Eluveitie. The Exploding Boy.
Fields Of The Nephilim. The Foreshadowing.
Grimes
Jesca Hoop. Human Tetris - Badcamp. Killing Joke. Lacuna Coil. Lapko - Official. Leech. Lokeda. Lords of Acid. METRIC. Nada Surf. Now, Now. Sinéad O'Connor. Pacific UV. PG-Lost - Myspace. PiL Official | Public Image Limited: Official Website. The Raveonettes. Saint Etienne. School of Seven Bells. Sennen. Patti Smith | Banga Track By Track. Solar Fake.
Spector. Summer Twins. SSLYBY. Technikult of Flesh. "Technikult of Flesh is for those who like the riskiest sounds in dark music." — Canal Tea Radio "A Ultima Fronteira Radio have voted Dark And Faithful the most interesting CD of the month of July 2007" — Ultima Fronteira Radio.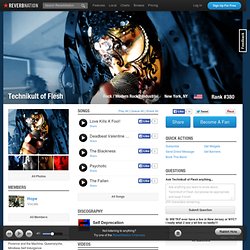 Thula Borah. Toy 29.
To/Die/For