Social issues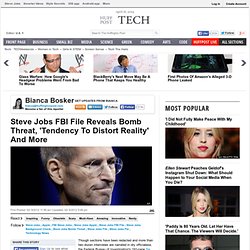 http://www.huffingtonpost.com/2012/02/09/steve-jobs-fbi-file-bomb-threat_n_1265519.html is not available
Though sections have been redacted and more than two dozen interviews are narrated in dry officialese, the Federal Bureau of Investigation's 191-page file on Steve Jobs, released Thursday, reveals numerous lively details about the Apple co-founder's personal life and professional past, as recounted to FBI agents by his colleagues, neighbors and friends.
Sick: Young, Undercover Cops Flirted With Students to Trick Them Into Selling Pot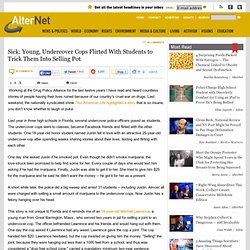 Working at the Drug Policy Alliance for the last twelve years I have read and heard countless stories of people having their lives ruined because of our country's cruel war on drugs. Last weekend, the nationally syndicated show This American Life highlighted a story that is so insane, you don't know whether to laugh or puke. Last year in three high schools in Florida, several undercover police officers posed as students. The undercover cops went to classes, became Facebook friends and flirted with the other students. One 18-year-old honor student named Justin fell in love with an attractive 25-year-old undercover cop after spending weeks sharing stories about their lives, texting and flirting with each other. One day she asked Justin if he smoked pot.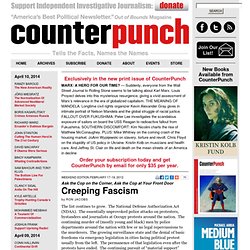 Creeping Fascism
The list contines to grow.
Your Android Phone Is Secretly Recording Everything You Do (Updated)
By Stephen R.
Stephen R. Shalom: Question and Answer on Gaza | Israeli Occupation Archive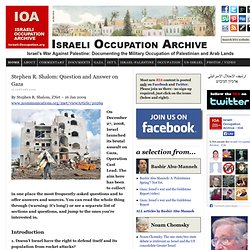 About « DiagDissent
NYU Students for Justice in Palestine
300 Economists Who Stand With #OccupyWallStreet
A World in Crisis - 1/4
http://thrivemovement.com/ is not available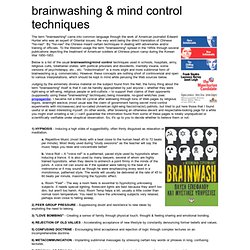 brainwashing & mind control techniques
Brainwash & Mind Control