Google Plus Pages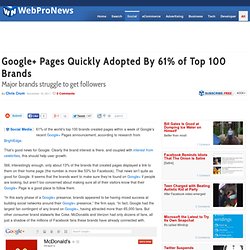 Google+ Pages Quickly Adopted By 61% of Top 100 Brands
61% of the world's top 100 brands created pages within a week of Google's recent Google+ Pages announcement, according to research from BrightEdge. That's good news for Google. Clearly the brand interest is there, and coupled with interest from celebrities, this should help user growth.
Theme Zoom - Google+
Google+ Business Pages Could Hurt Your Brand
unnamed pearl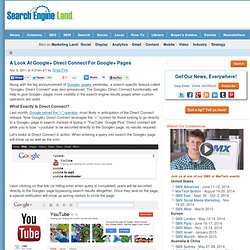 A Look At Google+ Direct Connect For Google+ Pages
Along with the big announcement of Google+ pages yesterday, a search-specific feature called "Google+ Direct Connect" was also announced.
Recent Google+ Posts & "Add To Circles" Buttons Are Coming To Google's Search Results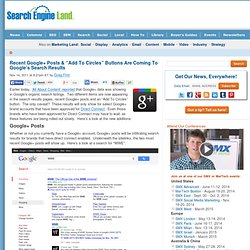 Earlier today, 'All About Content' reported that Google+ data was showing in Google's organic search listings.