Monitoring
Beth's Blog: How Nonprofits Can Use Social Media: Social Me. Me and Carie Lewis, HSUS at Mashable Conference At the Mashable Conference, I enjoyed hearing the latest update from Carie Lewis about her organization's experience in social media crisis mode and the recent controversy with Michael Vick.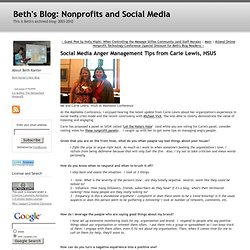 She was able to clearly demonstrate the value of listening and engaging. Pipe - social media firehose. Pipe - latest blog mentions. 15 Fresh High-Quality Free Fonts | Fonts. Advertisement Every now and again we take a look around, select "fresh" high-quality free fonts and present them to you in a brief overview.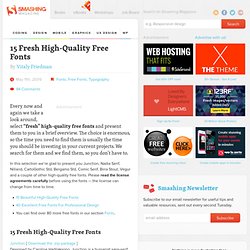 The choice is enormous, so the time you need to find them is usually the time you should be investing in your current projects. We search for them and we find them, so you don't have to. In this selection we're glad to present you Junction, Nadia Serif, Nilland, CartoGothic Std, Bergamo Std, Comic Serif, Birra Stout, Vegur and a couple of other high-quality free fonts. Please read the license agreements carefully before using the fonts — the license can change from time to time. Finding Your Social Media Purple Cow. Darren Barefoot is the co-founder of Capulet Communications, a web marketing firm specializing in high-tech and sustainability clients.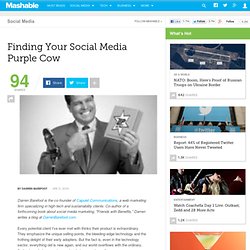 Co-author of a forthcoming book about social media marketing, "Friends with Benefits," Darren writes a blog at DarrenBarefoot.com. Every potential client I've ever met with thinks their product is extraordinary. They emphasize the unique selling points, the bleeding-edge technology and the frothing delight of their early adopters. But the fact is, even in the technology sector, everything old is new again, and our world overflows with the ordinary. And yet, marketers must promote what companies sell.
---