Tools,
SEO, Development, 7 Things You Should Know About Social Bookmarking. 15 Essential Social Media Resources You May Have Missed. It's happened again.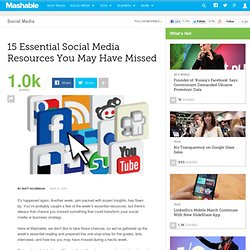 Another week, jam-packed with expert insights, has flown by. You've probably caught a few of the week's essential resources, but there's always that chance you missed something that could transform your social media or business strategy. How to Build Engaging One-of-Kind Facebook Fan Pages. Don't let anyone tell you it is easy to create a successfully engaging Facebook Fan Page.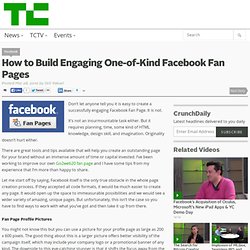 It is not. It's not an insurmountable task either.
---