Statistics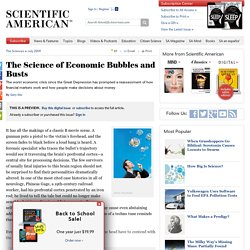 The Science of Economic Bubbles and Busts
More Science::Feature Articles::June 22, 2009:: ::Email::Print See Inside The worst economic crisis since the Great Depression has prompted a reassessment of how financial markets work and how people make decisions about money
Below are a collection of B2B social media statistics collected from various sources covering a wide range of topics. We hope you enjoy digging into the numbers. If you have any other interesting stats, please add them in the comments and include the source with link. Usage: 86% of B2B firms are using social, compared to 82% of B2C.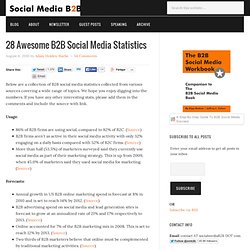 28 Awesome B2B Social Media Statistics
20+ more mind-blowing social media statistics | Blog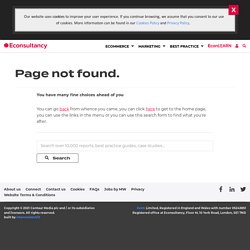 The social media statistics I posted a few weeks ago seemed to strike a chord amongst the digital community, especially in highlighting just how big an issue this particular area of online currently is.
Social media remains the hot topic of the digital world and I often get asked about the various statistics involved.
20 + mind-blowing social media statistics | Blog