Freelance
People become freelancers for all sorts of reasons. Very few do it to get into business – that's just a side effect. To be successful freelancers, we need to be savvy business people. Understanding business takes work – some light reading, some heavy ploughing though your government's forms and requirements, maybe some serious study, and keeping up with business news and events. Material for small businesses and entrepreneurs will be especially helpful.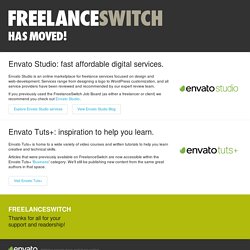 40 Places Where Freelancers Can Learn More About Business - FreelanceSwitch - The Freelance Blog
12 Tricks for Optimizing Your Freelance Career – FreelanceSwitch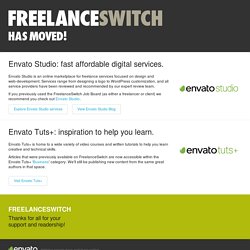 The day and life of a freelancer can get pretty hectic.
Posted August 18, 2009 in Business , Productivity There is a lot of great freelancing advice out there, both on this site and on many others.
Are These 5 Mistakes Holding You Back from Freelance Success?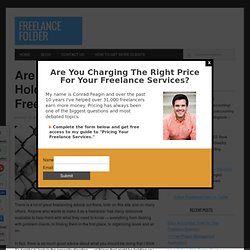 6 Simple Ways For Freelancers To Increase Productivity | How-To
The best part about being a freelancer is having the freedom to set your own schedule and make your own rules. This, however, can also be the worst part. Without the normal structure of an office environment, many would-be freelancers find themselves wondering at the end of the day where all their time went.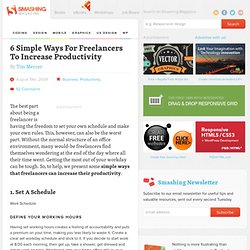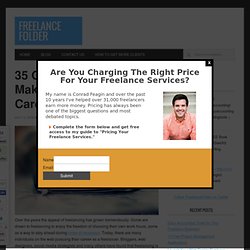 35 Online Tools That Make Your Freelance Career Easier
Posted May 14, 2009 in Productivity , Tools/Resources
The web is such a big and wonderful place, packed with tools and resources which you all too often don't know about. So to help all you freelancers out there we have compiled a gigantic list of resources, categorized up for your benefit. If you know a resource that we've missed, let us know as we're always looking to grow this list!