Bookmarks
Here's the latest from VentureBeat's Entrepreneur Corner:How to get a VC you don't know to mentor you – It's hard to catch the eye of a venture capitalist and even harder to convince one to mentor you.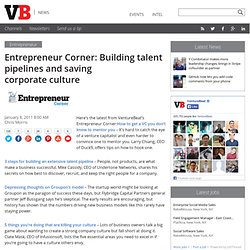 Entrepreneur Corner: Building talent pipelines and saving corporate culture
Steven Rosenbaum is a curator, author, filmmaker and entrepreneur.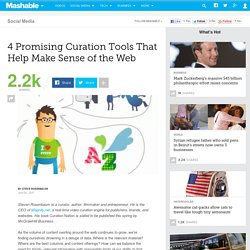 Razer Laptop With Chameleon-Like OLED Keys [VIDEO]
What if you had a keyboard that worked with you, changing along with you as you engaged in different types of activities? That's what this Razer laptop can do, on display at the Intel booth at CES.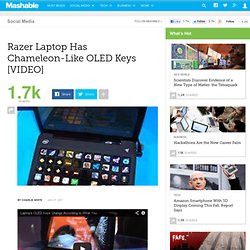 TheHouseOfBusiness
social,networks,statistics,society,consumer,behaviour,trends
2011 will be a year of economic recovery and continued drama in Silicon Valley, marked by the hyped battles of Apple vs. Google, Google vs.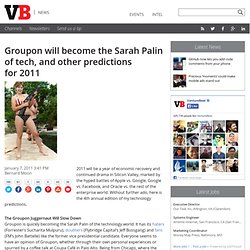 Groupon will become the Sarah Palin of tech, and other predictions for 2011
TheHOB's favorite websites
Ustream Live Broadcasting over Android app - Business & Social Media!