Quantum Physics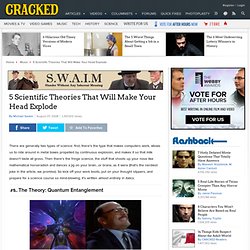 5 Scientific Theories That Will Make Your Head Explode
There are generally two types of science: first, there's the type that makes computers work, allows us to ride around in metal boxes propelled by continuous explosion, and makes it so that milk doesn't taste all gross.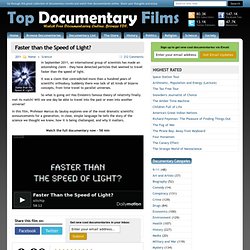 In September 2011, an international group of scientists has made an astonishing claim - they have detected particles that seemed to travel faster than the speed of light. It was a claim that contradicted more than a hundred years of scientific orthodoxy.
Faster than the Speed of Light?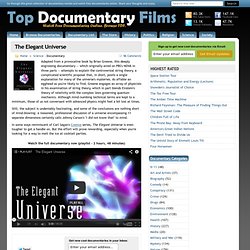 The Elegant Universe
Adapted from a provocative book by Brian Greene, this deeply engrossing documentary -- which originally aired on PBS's NOVA in three parts -- attempts to explain the controversial string theory, a complicated scientific proposal that, in short, posits a single explanation for many of the universe's mysteries.