Copyright Tools & Free Use Images & More
Public Domain Historical Images
Digital Artist Freeware Sites
This site is created and run under a Creative Commons Attribution 2.5 License by Peter Shanks The English noun people has two distinct fields of application: as a singular noun, a group of humans, either with unspecified traits, or specific characteristics (e.g. the people of Spain or the people of the Plains). as an irregular plural noun, people is the suppletive plural of person.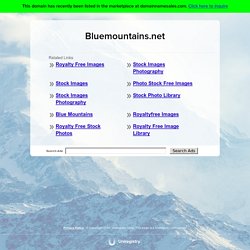 Image Stamper - Copyright Safe Tool for Images
The Educator's Guide to the Creative Commons
As not every teacher understands how to implement the Creative Commons into their curriculum, I thought I'd take a minute to explain how I would use it if I was in their shoes. Step 1: Understand the rules of the Creative Commons. These two videos give a pretty good description of what it is and why creative people like it.The presentation that follows, created by Jessica Coates, also gives an excellent description of how to use Creative Commons in the classroom.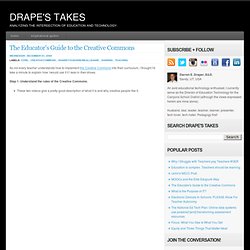 Photos "Creative commons"