Copyright Tools & Free Use Images & More
Public Domain Historical Images
Digital Artist Freeware Sites
This site is created and run under a Creative Commons Attribution 2.5 License by Peter Shanks A garden is a planned space, usually outdoors, set aside for the display, cultivation, and enjoyment of plants and other forms of nature. The garden can incorporate both natural and man-made materials. The most common form is known as a residential garden. Western gardens are almost universally based around plants. Zoos, which display wild animals in simulated natural habitats, were formerly called zoological gardens.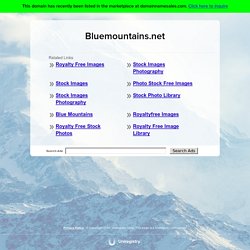 Image Stamper - Copyright Safe Tool for Images
The Educator's Guide to the Creative Commons
As not every teacher understands how to implement the Creative Commons into their curriculum, I thought I'd take a minute to explain how I would use it if I was in their shoes. Step 1: Understand the rules of the Creative Commons. These two videos give a pretty good description of what it is and why creative people like it.The presentation that follows, created by Jessica Coates, also gives an excellent description of how to use Creative Commons in the classroom.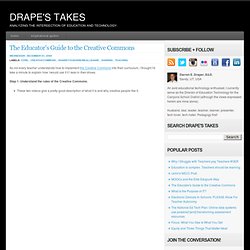 Photos "Creative commons"