Reading
Free Books for Your Kindle | eReaderIQ.co.uk. Your search term(s) must contain three or more characters in order to return any results.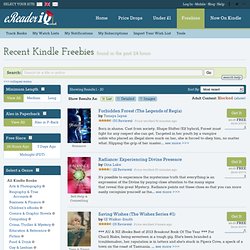 We will try to match ANY words in your search phrase, so searching for 'John Smith' would not only return books written by John Smith, but also books written by all other authors named John or with the last name Smith. The results will be sorted by relevance, so the 'John Smith' results should be at the top of the list. The following operators can be used to refine your search. DVDs, Blu-ray, games & music :: ChoicesUK.com.
The Book Seer | Find your next book. Whichbook. Free ePUB eBooks - Mobiles24.com. Kindle Store for Kindle readers, accessories, and more than 750,000 books, newspapers, magazines and blogs. Goodreads | Recent Updates. Home.
---