Tips, Tricks & Guides
School - Gosafeonline
Get support by choosing your product below Video Tutorials Watch short videos on how to use your Apple products. Manuals Learn how to set up, use and troubleshoot your Apple products. Tech Specs See specifications and system requirements for hardware and software. Downloads Get the latest software updates for your Apple products.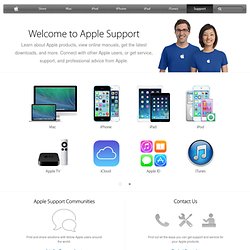 DSLR newbie guide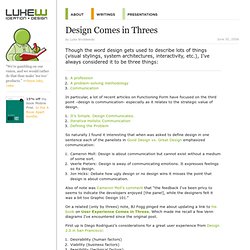 Functioning Form - Design Comes in Threes
Though the word design gets used to describe lots of things (visual stylings, system architectures, interactivity, etc.), I've always considered it to be three things: In particular, a lot of recent articles on Functioning Form have focused on the third point –design is communication- especially as it relates to the strategic value of design. So naturally I found it interesting that when was asked to define design in one sentence each of the panelists in Good Design vs. Great Design emphasized communication: Cameron Moll: Design is about communication but cannot exist without a medium of some sort. Veerle Pieters: Design is away of communicating emotions.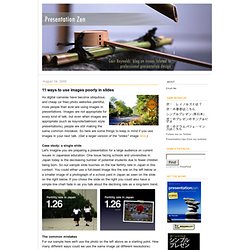 Visuals
It's been almost two years since I wrote this post comparing the approaches to presentation by Bill Gates and Steve Jobs. Since PowerPoint 2007 has been out quite a while now I wondered if Bill Gates' visuals and delivery have improved along with the software. So I watched this entire Bill Gates presentation recently (twice).