Interior Deco
Swissmiss.
IKEA Fans. Lovemaestore on Etsy - Reusable fabric wall stickers. Pleasure to meet you, charmed, I'm sure!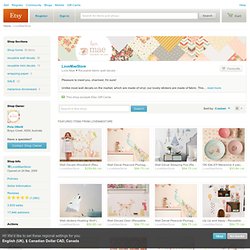 Unlike most wall decals on the market, which are made of vinyl, our lovely stickers are made of fabric. This makes them perfect for children, as they are removable and completely reusable. YES! Our stickers are re-usable! Our stickers can be applied to almost any surface, and will not damage your walls. Yvonne Fehling und Jennie Peiz. Dezeen. Design is mine : isn't it lovely?
Apartment Therapy ohdeedoh. Name: Adele (10 months)Location: United States For Adele's room, Greg and I wanted something fun, bright, and cheerful, and a little bit geeky/steampunk without taking over the room with nerdiness (we'd considered, and dismissed, Portal, Mario, and pirate-ninja).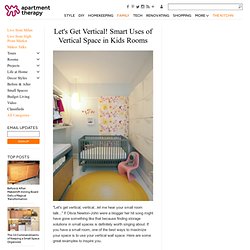 I quickly latched onto a cheerful (5-legged) octopus image I'd seen somewhere and a bedding set that mixed a bunch of contrasting but color coordinated prints in a very fun way. Setting up a kitchen - Hobs and Hoods. The cooker is definitely the next must have in the kitchen.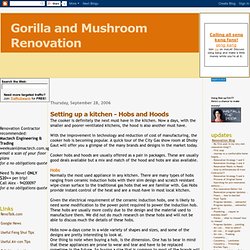 Now a days, with the smaller and poorer ventilated kitchens, the hood is also another must have. With the improvement in technology and reduction of cost of manufacturing, the cooker hob is becoming popular. Emmas designblogg - design and style from a scandinavian perspective. Desire to inspire - desiretoinspire.net. Design*Sponge. CreativePro | Where Creatives Go to Know. Hyggelig.
---