Interior Deco
swissmiss
IKEA Fans
lovemaestore on Etsy - Reusable fabric wall stickers.
Yvonne Fehling und Jennie Peiz
The cooker is definitely the next must have in the kitchen. Now a days, with the smaller and poorer ventilated kitchens, the hood is also another must have. With the improvement in technology and reduction of cost of manufacturing, the cooker hob is becoming popular.
Setting up a kitchen - Hobs and Hoods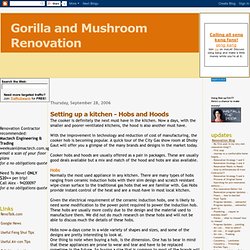 Hyggelig