Interior Deco
swissmiss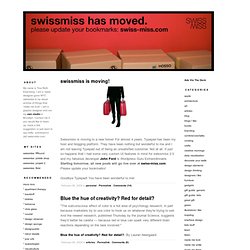 This coming weekend will be a big moment for swissmiss! My wonderful developer and friend John Ford and I are hard at work 'packing boxes' to finally move the site to my own server and reveal the much needed design overhaul. Some of the new functionality inlcudes: a much needed search, better filtering options and even a choice in how you'll access the posts. On a personal and 'appreciation note': I have never before worked with a developer that is as organized, zen and pleasant to deal with as John. He would actually challenge my designs and say: "Com'on, make it a little harder for me. We can do more than that!"
It Takes a Community To Build a Kitchen Posted by Susan on November 3, 2013 at 8:27 pm Viewed 10,111 times 3 Comments Add your comment Ever wondered what an IKEA Kitchen looks like after real life – a full 7 years on? Hint: It looks awesome! Thanks to early IKEAFANS forum member routechecker, we have a look at a real-life example of an IKEA Kitchen after more than 7 years service, plus a look back at the original Kitchen Planning thread in the IKEAFANS community forums.
IKEA Fans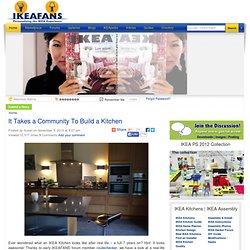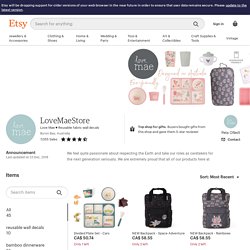 lovemaestore on Etsy - Reusable fabric wall stickers.
Pleasure to meet you, charmed, I'm sure! Unlike most wall decals on the market, which are made of vinyl, our lovely stickers are made of fabric. This makes them perfect for children, as they are removable and completely reusable. YES! Our stickers are re-usable!
Yvonne Fehling und Jennie Peiz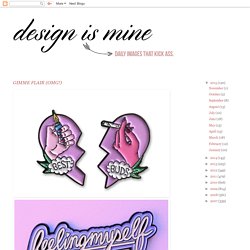 These brand new science posters by Jessica Rose of Vol. 25 are absolutely wonderful. I have this one hanging up on our bedroom wall and it is by far one of my favorite pieces of art in our home. Each is printed on textured canvas and comes in beautiful deep, vibrant colors. Here's a little bit on how these vintage-inspired science posters came to be...
The cooker is definitely the next must have in the kitchen. Now a days, with the smaller and poorer ventilated kitchens, the hood is also another must have. With the improvement in technology and reduction of cost of manufacturing, the cooker hob is becoming popular.
Setting up a kitchen - Hobs and Hoods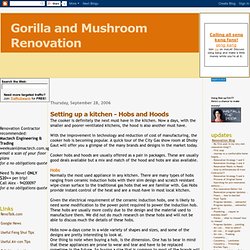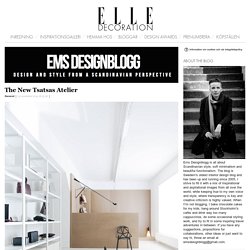 As you probably already know, photography is the new graphic print. In the last few years everyone has been adorning their walls with graphic art prints and quotes, but that trend has faded and given room to a more interesting art form; photography. However, finding original photos that speak to you, and aren't already on the walls of all other homes, is quite a challenge. That is why I am happy to be able to present The Print Atelier, an online gallery of contemporary photography, offering hundreds of images in different styles, from nature panoramas to abstract art. I picked out some favorites, and there is also a drool worthy video featuring a male model and a stunning room that you don't want to miss...
When we were discussing ideas for new columns this year, I sat back and thought about what I felt was really missing from the web. I kept coming back to the idea of decorating, but I wanted to tackle something more practical and knowledge-based, rather than just inspiration. While trying to shape the column's focus I was reminded of an important lesson I learned while writing Design*Sponge at Home: photographs should teach and not just describe. I was so used to listing and linking items in a home tour, rather than using it as a teaching moment (to explain how and why the things in a room worked), that I was missing a chance to really help readers (and myself) gain more design confidence and practical decorating skills. So it's with that concept in mind- empowering readers with practical design lessons and tips- that I'm launching this new series.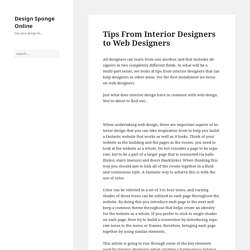 Hyggelig