Indie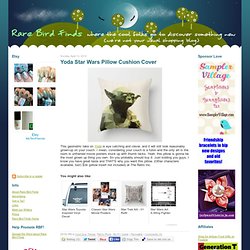 I can't tell you exactly what makes this tie appealing to me. Maybe it's the bright orange, maybe it's the quilted fabric, maybe it's just weird. But I can totally see this on a fun loving guy, maybe a sailor, or a frat boy. And I also think it would look good on a prepster, or a hipster.
Rare Bird Finds
This is a new series called - "Morning BEAUTY Routine" - it's all about what YOU put on your face every morning. For me, it's pretty simple, although my husband would disagree. He always wonders why I have so many beauty products. Then like most men he asks me, "Do you really need all this stuff?" My response is "no, but you never know when it will come in handy." I normally buy 2 different eye creams & although this Estee Lauder is my current fave (which I got for free), I also really love the Revitalizing eye-cream by Restorsea.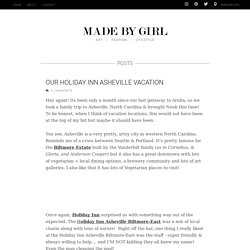 Extasia Designer Jewelry
The The Art of the Display Pool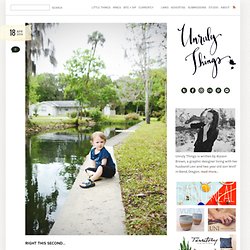 unruly-things
I'm seriously obsessing over these incredible rings from WWAKE. just stunning, right? both available at Steven Alan. I know I'm already a week behind, but I thought I'd try for this lovely project again. I got halfway through last year and quit for whatever reason. but this year I've got high hopes. Wolf's absolute favorite thing right now is to play the piano. it certainly makes this classically trained mama happy. so far he's learned how to play Hot Cross Buns and almost has Mary Had a Little Lamb. which means we hear them – all the time – on repeat. this video was right before Christmas when he hadn't quite gotten the "one a penny" part down but he's nailed it now. proud mama.
This week bring you a giveaway from Portugal - a whole packge of goodies from loja de estar: "In a quiet town near the sea there will be a cozy, warm and colorful place where youwill feel at home. This space exists only in the future. A future dreamed by Sandra andSílvia, two Portuguese girls who imagined and are creating 'loja de estar': a 'living store'as a shop where more than buying things you can stay and have a good time. Meanwhile,the idea of this place is already in everyone's houses all over the world at lojadestar.com,an online shop for contemporary living.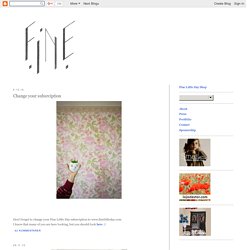 Indie Fixx Galleria