Blog
takeoverla | Urban Bike Adventures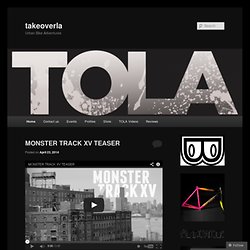 Devon has one sweet Zephyr Track build. These Zephyr Track builds continue to leak out and I wonder who's build we'll see next? Continue reading Billy showed me Velo Hinge at Interbike last year, I was very impressed by this bicycle storage solution from Feedback Sports. I'm even more stoked to find out that they are now available! Continue reading
Paulette à roulettes.
Blog | 8bar Bikes | Unique, custom-made fixed gear and single speed bikes from Berlin.
Hi Friends! Welcome to the home of Road Runner Bags! Please check out our About Page as well as the FAQ for more info on us and to know where your bags are coming from! On the FAQ page you will find all of the info on our business practices and on the processes of ordering. ***Please take note that all orders have a 3-4 week lead time.
Road Runner Bags
PREFERRED MODE // NEW YORK BIKE STYLE // PHOTOGRAPHS BY SAM POLCER | Page 9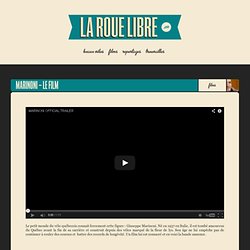 La roue libre | Beaux vélos, films, reportages et trouvailles pour tous
Le petit monde du vélo québecois connait forcement cette figure : Giuseppe Marinoni. Né en 1937 en Italie, il est tombé amoureux du Québec avant la fin de sa carrière et construit depuis des vélos marqué de la fleur de lys. Son âge ne lui empêche pas de continuer à rouler des courses et battre des records de longévité. Un film lui est consacré et en voici la bande annonce.
Tracko —
PEDAL Consumption
bomb hills, speed kills: a cogblog.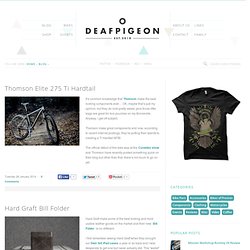 Deaf Pigeon
Last year was a great year for meeting new people and businesses around my neck of the woods. One of the coolest people i met was Ed Oxley a.k.a Great Rock via the dudes over at NWBC and the Weird and Wonderful. Ed is an awesome guy, he rides MTB really well, rocks one of the tastiest beards i've ever seen and plays the didgeridoo like an absolute demon. He put out this genius video last year and due to various reasons i haven't posted it, but this one is definitely a case of better late than never! If you're a fan of beards, bikes, oddity and motorbikes, The Chop is definitely one to watch!
Hans lives in Los Angeles and last year his wife bought him a Rock Lobster cross bike with a few added braze-ons. Hans and I spoke a lot about brake and tire options and it seems like he's finally got his setup dialed in. One morning, as we were finishing up a MTB ride on Brown in LA, Hans went rolling by on his bike. I yelled "HANSSSSSSSS!"
golden saddle cyclery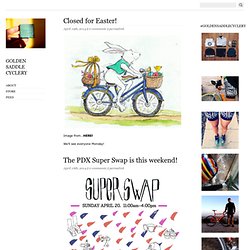 Bicycle Design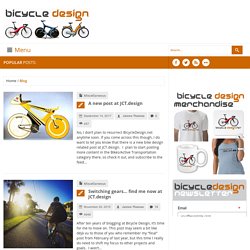 No, the Bicycle Design blog isn't coming back (at this time at least), but I do want to share my recap of the North American Handmade Bicycle Show with any of you who are still subscribed to the feed. You can see my latest post at JCTdesign.net for a few impressions from the show, and browse through all of my NAHBS 2014 photos here. Posted in Uncategorized. By James Thomas – March 19, 2014 It is hard to pinpoint the exact reason that I started this blog in 2005. I could say that it was to showcase the work of industrial designers in the bicycle industry, or to give students a place to share their bike related ideas and concepts, or maybe the idea was just to generate discussion and get people thinking about the potential of bicycles, and other types of human powered machines, to change the world for the better.
"I'm from Århus. I cycle every day. Århus is definitely a bicycle-friendly city." "We're in a "bike-street". Do you appreciate this infrastructure? Do you cycle safely in this street?"
Cycle Chic™ - The Original from Copenhagen.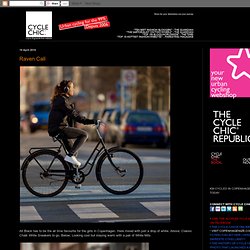 Copenhagenize.com - Building Better Bicycle Cultures
It's all so confusing. Numbers indicating rise and falls in cycling levels. Although perhaps not as much as we think. Firstly, back in 2009 I made a bet with anyone who would take it. Cycling levels in Copenhagen had been stagnant for many years. In 2008, a whole new kind of stupid showed up in Denmark.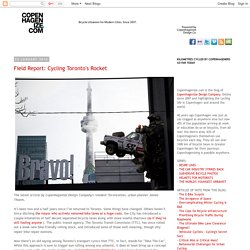 www.pristinefixedgear.com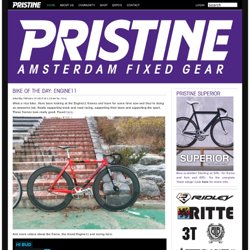 DJ Mull riding his SE Showtime in Portland. Sam and I have been rocking Almond Footwear Riviera shoes for some while now and i love these shoes. Real solid, nice and warm, perfect for some one who is looking for a decent shoe that looks good, sits great and can have a whole lotta beating! Check them out in full effect.
Galerie Pignon fixe Festka Bike par Tomski & Polanski Le fixie Urban Zero Bike a été dévoilé à l'occasion du North American Handmade Bicycle Show à Charlotte aux USA, coup de projecteur. I+I Singlespeed rétropédalage Garin des années 30 !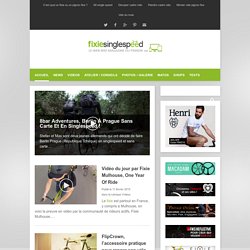 Fixie Singlespeed, infos vélo fixie, pignon fixe, singlespeed quotidiennes
Fixed Gear Blog | Fixed Gear Bikes | Fixed Gear Shop | Fixed Gear Bike Gallery
Superb Carbon 1″ Track Forks Back in Stock! We just got a new batch of our Superb Carbon 1″ Track forks. The Online Store is stocked so grab one before they disappear again!
Superb Bicycle
Pour le retour des beaux jours Fixie love a décidé de vous présenter un vélo aux lignes exceptionnelles. Les Artistes de chez Chérubins, vieille maison du vélo fondée en 1965 au Japon, sont probablement les monteurs les plus respectés au Japon et on comprend pourquoi quand on voit leur maîtrise des lignes et de la technologie. Leur dernière création le Humming Bird », est inspirée par une voiture de 1932, la Dymaxion de Buckminster Fuller (1932) et n'a finalement pas grand chose à lui envier. « On vous avait présenté Clément avec nos tutos et la vidéo trackstand battle que beaucoup d'entre vous ont découvert sur notre blog.
L'info indispensable vélo fixie, les meilleurs tarifs, les tests cadres et roues, les petites annonces, les tutos tricks et montages, les actus dressing marques et shop à Paris, Bordeaux, Nantes, Marseille, Rennes…
Prolly Is Not Probably
▲
CYCLE ANGELO
SURPLACE