Blog
takeoverla | Urban Bike Adventures
Paulette à roulettes.
Blog | 8bar Bikes | Unique, custom-made fixed gear and single speed bikes from Berlin.
Road Runner Bags
PREFERRED MODE // NEW YORK BIKE STYLE // PHOTOGRAPHS BY SAM POLCER | Page 9
La roue libre | Beaux vélos, films, reportages et trouvailles pour tous
PEDAL Consumption
bomb hills, speed kills: a cogblog.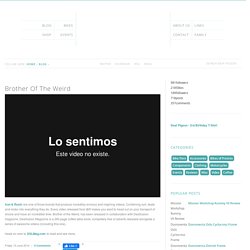 Deaf Pigeon
Now this is exciting… it seems like there's a lot of new bags coming out at the moment, and this is by no means a bad thing. BIGxTOP have taken a whole different approach to the bag design and it's paid off in my eyes. This the 'Daysack' and i'm loving the look of this. That's before i even get to the breakdown of it! It's got fully padded shoulders and back with couple of zippered pouches n the front and top flap.
golden saddle cyclery
www.pristinefixedgear.com
Fixed Gear Blog | Fixed Gear Bikes | Fixed Gear Shop | Fixed Gear Bike Gallery
Superb Bicycle
▲
CYCLE ANGELO