LGBT
Shows - Saving Daniella. Terri and Bob are desperate to save their 17-year-old daughter, Daniella, from her self-destructive behavior.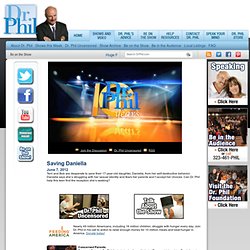 Daniella says she's struggling with her sexual identity and fears her parents won't accept her choices. Can Dr. Phil help this teen find the reception she's seeking? Is 'X-Men: First Class' the Love Story of Professor X and Magneto? June 6, 2011 | Like this article?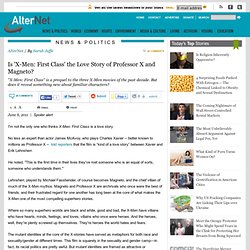 Join our email list: Stay up to date with the latest headlines via email. Bromance | Chimaera. The great thing about having a blog is that I can write about whatever I feel like, regardless of whether it's important or relevant or, indeed, whether there's any good reason at all to write about it.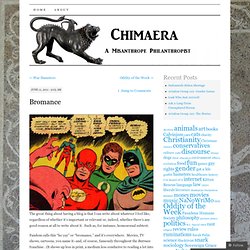 Such as, for instance, homosexual subtext. Fandom calls this "ho yay" or "bromance," and it's everywhere. Movies, TV shows, cartoons, you name it–and, of course, famously throughout the Batman franchise. Gay Subtext in X-Men: First Class. By Susana Polo | 12:00 pm, June 9th, 2011 Sorry, fanficcers, he wasn't talking about the tenderly presented friendship between Charles Xavier and Erik Lehnsherr.
What we have here is a case of the internet bringing people together… even if those people are a random commenter and the screenwriter who can immediately and authoritatively tell them they're wrong. We begin with Alyssa Rosenberg's essay for ThinkProgress.org, which was a lovely deconstruction of the ways in which X-Men: First Class continued the subtextual messages of all the good X-Men movies before it: Mutants as an allegory for the LGBTQ community. And honestly, who could argue with that?
Even Fox News commenters have figured out what all those pinko commies at Marvel have been trying to say with the X-Men for years. James McAvoy is a classy man. Scene from film X-Men: First Class.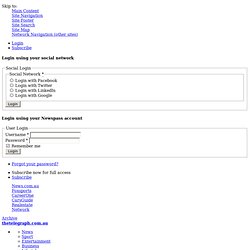 James McAvoy as Professor Charles Xavier. Picture: Fox Source: Supplied IT was on one of his first days on the set of X-Men: First Class that the true scale of his latest job hit James McAvoy right between the eyes. "With the Atlantic ocean stretched in front of us and helicopters flying here, there and everywhere, it was pretty epic," McAvoy recalls. Batman.jpg (576×446) James Mcavoy | James Mcavoy: 'X-Men Is A Love Story' James McAvoy thinks 'X-Men: First Class' is a "love story" between two friends.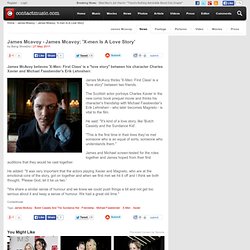 The Scottish actor portrays Charles Xavier in the new comic book prequel movie and thinks his character's friendship with Michael Fassbender's Erik Lehnsherr - who later becomes Magneto - is vital to the film. He said: "It's kind of a love story, like 'Butch Cassidy and the Sundance Kid'. "This is the first time in their lives they've met someone who is an equal of sorts, someone who understands them. " James and Michael screen-tested for the roles together and James hoped from their first auditions that they would be cast together.
Supernatural Youth: The Rise of the ... - Jes Battis. Adventure-搜索--monsterhole. Natalie: Are you ready?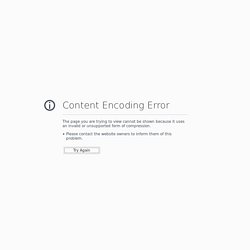 Augusten Burroughs: For what? Natalie: To play "Doctor. " Neil Bookman: I"m a fuck-up and it"s your fault! Dr. Lonely Gods: Homosexuals in Comics. Like all the other sections of this study, this one is still developing and must be considered a work in progress.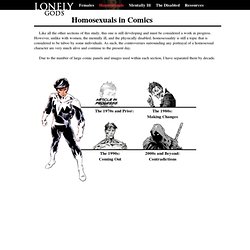 However, unlike with women, the mentally ill, and the physically disabled, homosexuality is still a topic that is considered to be taboo by some individuals. As such, the controversies surrounding any portrayal of a homosexual character are very much alive and continue to the present day. Due to the number of large comic panels and images used within each section, I have separated them by decade. Lonely Gods: Homosexuals in Comics - the 1990s. Homosexual portrayals of the Joker were not limited to the 1980s but continued through the next decade.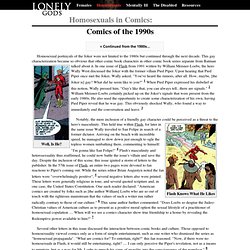 This gay characterization became so obvious that other comic book characters in other comic book series separate from Batman talked about it. Well, Is He? In one issue of Flash from 1991 written by William Meisner-Loebs, the hero Wally West discussed the Joker with the former villain Pied Piper. Upon hearing that Pied Piper once met the Joker, Wally asked, "You've heard the rumors, after all. How, maybe, [the Joker is] gay? Bestboyfriendeverol1.jpg. Lonely Gods: Homosexuals in Comics - year 2000 and beyond. While the current decade did introduce many new gay characters, older characters stayed in the comics.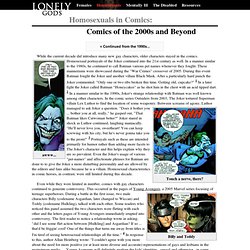 Homosexual portrayals of the Joker continued into the 21st century as well. awww... In a manner similar to the 1980s, he continued to call Batman various pet names whenever they fought. These mannerisms were showcased during the "War Crimes" crossover of 2005. I've been looking queerly at comic books. This post has been brewing for some time and invariably will be rather long and detailed by the time I'm done writing - so if you're the kind to settle in and read -go and grab that cup of tea or coffee now...
I've never really been a reader of comic books per se, but I became a fan of the world of superheroes with the onslaught of very well produced movies in the early nought-ies. I loved the drama, the action and I especially loved the special effects.
---