TBA
DealOz.com Official Site | Buy Textbooks | Sell Textbooks | Used College Textbooks | New College Textbooks | Textbook Price Comparison | Cheap Textbooks | Cheapest Textbooks | Compare Textbook Prices | Textbook Buyback | Textbook Price Bot | New and Used
First 5 LA
California Food Handlers Card, Permit, License, Online Certification and Training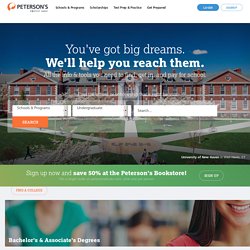 Attention: Please be aware that the Peterson's Privacy Policy was changed on January 9th, 2014. By continuing to use Petersons.com, you are agreeing to the new Privacy Policy. You've got big dreams. We'll help you reach them.
Hi, This Is Conchita Two Lines Press's first book! In Hi, This Is Conchita, Independent Foreign Fiction Prize–winner and Granta "Best Young Spanish-Language Author" Santiago Roncagliolo returns with his acclaimed translator Edith Grossman with a raucous phone sex novella and three dark, entrancing stories. Told entirely in dialog, Hi, This Is Conchita is a virtuosic comic novella about men pushed past their breaking point—and the women who drive them crazy. Peru's heir to the incisive social literature of Mario Vargas Llosa weaves a complex tale of an office worker hiring a hitman to kill his mistress, a man leaving feverish messages on his beloved's answering machine, and a phone sex worker whose client is literally crazy about her.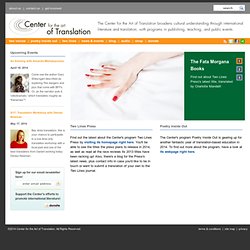 Homepage - Center for the Art of Translation
Miller Center
College Admissions - SAT - University & College Search Tool
Califa Library Group
Annual Vendor Fair at Santa Clara Univ The Califa Group is a non-profit multi-type library consortium representing 220+ libraries in California, and beyond. We negotiate discounted rates for group purchases on behalf of our members, and pioneer new technological projects.
Get Involved!
womenshealth.gov
PCRM: Physicians Committee for Responsible Medicine
LADOT Transit Services - DASH, Commuter Express, Cityride
Welcome to the California State Assembly | Assembly Internet
Welcome to the California State Assembly's homepage. Here, you will find information on legislation, your Assemblymember's contact information and website, as well as links to other government resources and information on the Assembly's personnel and expenditures. Times are challenging, and providing solutions and resources for Californians is one of our top priorities. To that end, I want to encourage you to share your thoughts and feedback with us so we can better represent you. I hope you find these resources useful, and I want to thank you for your interest in California's government.