Dogs
3G8Dr.jpg (JPEG Image, 560x428 pixels) _lxprn1h0Nh1qdlh1io1_400.gif (GIF Image, 400x229 pixels) I get this face every morning when I have to leave for class. I die a little inside. Lobster Dogs!: Pics, Videos, Links, News. Tired of eating (10 photos) n1325676465_295056_4630.jpg from typepad.com. HYdMj.jpg (JPEG Image, 589x481 pixels)
That Cute Site - Videos & Pictures of Cats and Dogs. My wife was given a very nice sweater, which I promptly shrunk in the wash. This was the most logical way to break the news. WEKwE.gif (GIF Image, 480x318 pixels) YhDDJ.jpg (JPEG Image, 2048x1536 pixels) - Scaled (38. I guess I'll just sleep over here then... | Hello Adorable! - Cute... Deformed Puppy Thrown In The Trash Learns How To Walk. YspHA.jpg (JPEG Image, 1536x2048 pixels) - Scaled (28. Teddy bear pomeranian. 88Tsv.gif (GIF Image, 352x290 pixels) H1XOH.jpg (JPEG Image, 554x834 pixels) Dog Friendly Beach With or Without Sand, Brant Rock | Fido Loves. Brant Rock is unique, there are two dog friendly beach sections, one area with sand and the other without.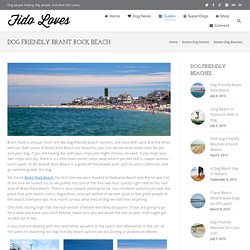 Both areas of Brant Rock Beach are beautiful, you just decide what works best for you and your dog. If you are having dip with your chips you might choose, no sand. Adorable Pictures Of 2 Dogs And A Cat Swimming Together At A Lake. The Ark In Space: The Biggest Dogs in the World - There Be Giants. Let's face it, some people like their pets big!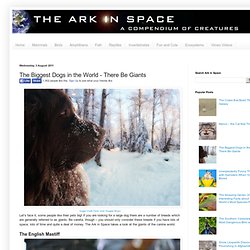 If you are looking for a large dog there are a number of breeds which are generally referred to as giants. Be careful, though – you should only consider these breeds if you have lots of space, lots of time and quite a deal of money. The Ark in Space takes a look at the giants of the canine world. The English Mastiff. Louie. Meet Louie!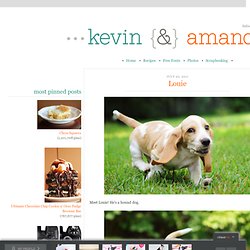 He's a hound dog. Louie is Miley and Howie's new cousin. This sweet little fella belongs to Kevin's brother. We got to meet him last weekend and I fell in love. FYrNd.gif (GIF Image, 263x198 pixels) _lxtj2ocEPM1qc01wlo1_250.gif (GIF Image, 250x188 pixels)
---