:/Collections :/Note Utilities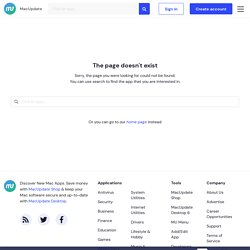 Download Sidenote for Mac - Drawer for your notes, images, etc. MacUpdate Mac Software Downloads
Drawer for your notes, images, etc. Free Sidenote tries to catch the "Stickies" spirit but in the form of a multi-document drawer that will hide in the corner of your screen (left or right).
create.live.love.applications
Scribblet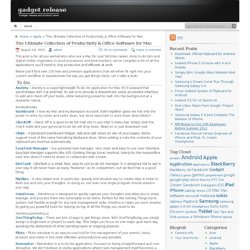 The Ultimate Collection of Productivity & Office Software for Mac | gadget release
This post is for all you workaholics who use a Mac for your full-time career. From to-do lists and digital clutter organizers to word processors and time trackers, we've compiled a list of all the applications you'll need to stay productive and efficient at work.