Brain things
Mental_floss Blog » 10 Buildings Shaped Like What They Sell. Looking for a good way to advertise your business?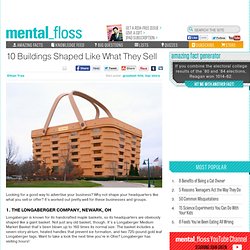 Why not shape your headquarters like what you sell or offer? It's worked out pretty well for these businesses and groups. 1. The Longaberger Company, Newark, OH Longaberger is known for its handcrafted maple baskets, so its headquarters are obviously shaped like a giant basket. Expand Your Mind - Puzzles and Brain Teasers. To expand your mind you need to learn new facts and develop new modes of thinking that will make the information that you already know more useful.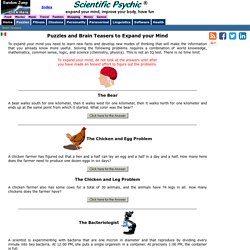 Solving the following problems requires a combination of world knowledge, mathematics, common sense, logic, and science (chemistry, physics). This is not an IQ test. 77 Brain Hacks to Learn Faster, Deeper, and Better. Source: Online Education Database If someone granted you one wish, what do you imagine you would want out of life that you haven't gotten yet?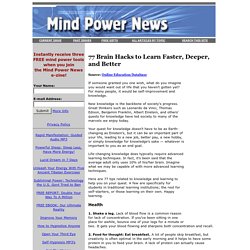 For many people, it would be self-improvement and knowledge. New knowledge is the backbone of society's progress. Great thinkers such as Leonardo da Vinci, Thomas Edison, Benjamin Franklin, Albert Einstein, and others' quests for knowledge have led society to many of the marvels we enjoy today. Your quest for knowledge doesn't have to be as Earth-changing as Einstein's, but it can be an important part of your life, leading to a new job, better pay, a new hobby, or simply knowledge for knowledge's sake — whatever is important to you as an end goal. Games for the Brain. What is Mind Mapping? (and How to Get Started Immediately) A mind map is a graphical way to represent ideas and concepts.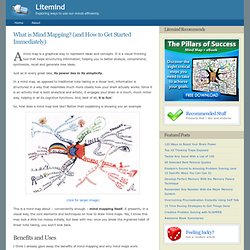 It is a visual thinking tool that helps structuring information, helping you to better analyze, comprehend, synthesize, recall and generate new ideas. Just as in every great idea, its power lies in its simplicity.
---