Recipes
Allrecipes.com - recipes, menus, meal ideas, food, and cooking tips.
Allrecipes India - Recipes and cooking tips for Indian cooks
Home - Pastry Affair
Noble Pig
Simply Recipes Food and Cooking Blog
Favorite recipes
Romancing the Stove
Too Much Food | Bake. Cook. Eat.
Recipes, Party Food, Cooking Guides, Dinner Ideas, and Grocery Coupons
Flour Child | For the love of dessert
Last night, it rained.
Espresso Chocolate Mousse | Flour Child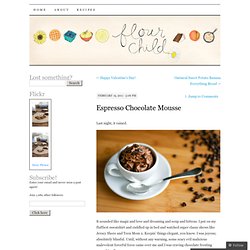 Chow
Chow by Katherine Martinko on 07.24.13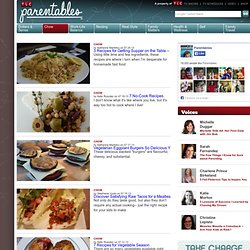 A few days ago, I put a call out on Twitter for help.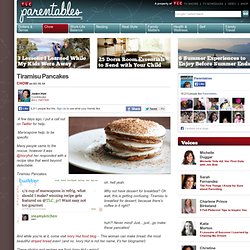 Tiramisu Pancakes
"Cute Food For Kids" ?