Recipes
Allrecipes.com - recipes, menus, meal ideas, food, and cooking tips.
Allrecipes India - Recipes and cooking tips for Indian cooks
It rained today, a slow drizzle from the sky bringing as much gloom as a single afternoon could muster. Never, I dare say, has such a day felt more needed. This feeling spread like a contagion through the high school, my students infected with the Friday afternoon jitters though it was only Monday.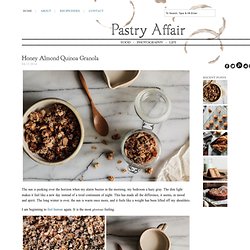 Home - Pastry Affair
Noble Pig
Ham and asparagus strata, with rustic bread, egg, Gruyere cheese, milk, cream, ham, and asparagus Perfect for holiday entertaining, glazed baked ham with sweet-hot-honey-mustard or honey-thyme glaze. Pacific black cod (sable fish) cooked in a broth of sake, rice vinegar, soy sauce and oil
Simply Recipes Food and Cooking Blog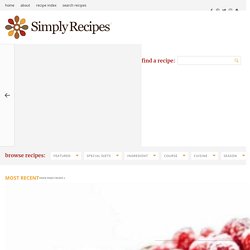 Cinnamon Brownie and Dulce de Leche Ice Cream Sandwiches This ice cream is the best dulce de leche ice cream I've tried. It's better than the Häagen-Dazs', no kidding.
Favorite recipes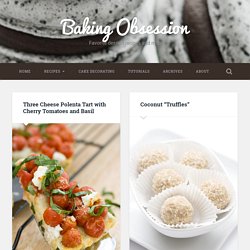 Romancing the Stove
Passover is one of Adam and my favorite Jewish holidays. It is a happy holiday with a lot of celebrating, eating, and drinking wine. Any holiday that invites eating and merriment, is a holiday for me! Over the years, Adam and I have enjoyed sharing in each other's family's traditions and holidays. The look on Adam's face, our first Christmas morning, was priceless!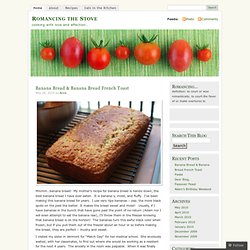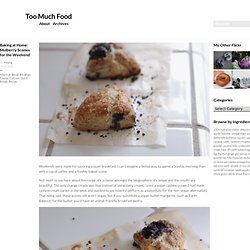 Too Much Food | Bake. Cook. Eat.
A few meals that I had recently at True Food Kitchen in Newport Beach. A restaurant concept by Dr. Weil, which features healthy, organic and functional foods that are light yet delicious. It's become a new favorite of mine and if it weren't such a drive from home, I'd go there more often.
Recipes, Party Food, Cooking Guides, Dinner Ideas, and Grocery Coupons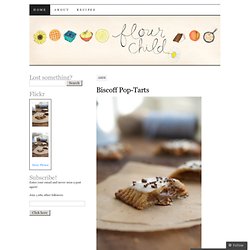 Flour Child | For the love of dessert
Here is a list of the most awkward things to ever occur on planet Earth: -Me, age 10 to 15 That's the whole list. It was a fragile time, the ill-famed awkward stage, one I filled with activities like: making water balloon families and naming them after the cast of Full House, plastering every square inch of my bedroom walls with posters of Disney Channel stars to "take a rebellious stance" against the "hideous lavender paint for babies," cutting my own side bangs to be just like everybody else an individual, misunderstanding the concept of eyeliner … oh, how vivid is the ghost of braces past. In retrospect, I think the first defining moment of my awkward stage was when I opened up a box of Pop-Tarts to find that I had WON A FREE IPOD and literally ran in circles around my house singing "I'VE GOT A GOLDEN TICKET!!" because clearly I had just won a trip to the Wonka factory.
Last night, it rained. It sounded like magic and love and dreaming and soup and kittens. I put on my fluffiest sweatshirt and cuddled up in bed and watched super classy shows like Jersey Shore and Teen Mom 2. Keepin' things elegant, you know. I was joyous; absolutely blissful.
Espresso Chocolate Mousse | Flour Child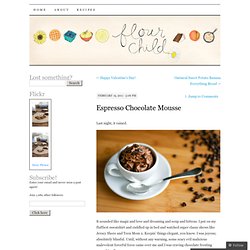 Chow
Chow by Katherine Martinko on 07.24.13 3 Recipes for Getting Supper on the Table -- Extra Fast! Using little time and few ingredients, these recipes are where I turn when I'm desperate for homemade fast food. Chow by Kelly Rossiter on 07.19.13 7 No-Cook Recipes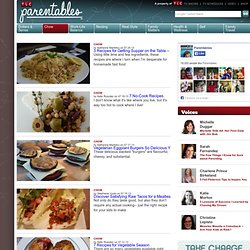 A few days ago, I put a call out on Twitter for help. Marscapone help, to be specific. Many people came to the rescue, however it was @Ivoryhut her responded with a recipe idea that went beyond delectable. Tiramisu Pancakes.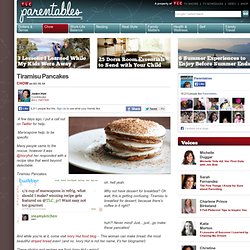 Tiramisu Pancakes
"Cute Food For Kids" ?