Poetry
November Rain by Linda Pastan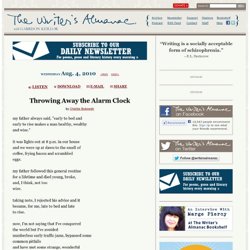 Throwing Away the Alarm Clock by Charles Bukowski
Share
Posted on June 14, 2011 in Images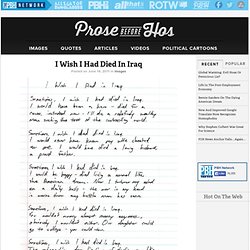 I Wish I Had Died In Iraq
Because I could not stop for Death
"Because I could not stop for Death" is a lyric poem by Emily Dickinson first published posthumously in Poems: Series 1 in 1890. The poem is about Death. Dickinson personifies him (death) as a gentleman caller who takes a leisurely carriage ride with the poet to her grave.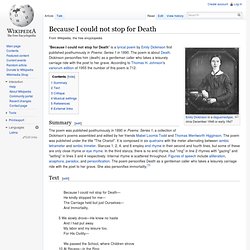 Do Not Stand at My Grave and Weep is a poem written in 1932 by Mary Elizabeth Frye.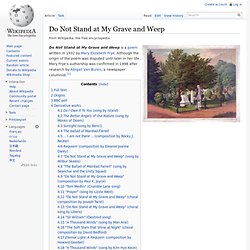 Do not stand at my grave and weep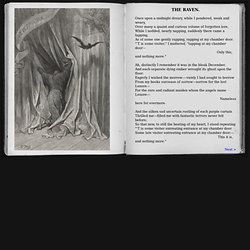 Once upon a midnight dreary, while I pondered, weak and weary, Over many a quaint and curious volume of forgotten lore, While I nodded, nearly napping, suddenly there came a tapping, As of some one gently rapping, rapping at my chamber door.
The Raven by Edgar Allan Poe Illustrated by Gustave Doré
Jabberwocky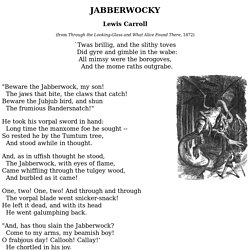 "Beware the Jabberwock, my son! The jaws that bite, the claws that catch!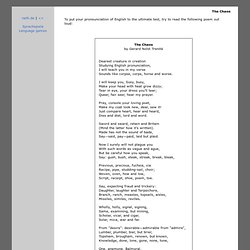 Hansjörg Neth > 'The chaos' (Gerard Nolst Trenite)
The Chaosby Gerard Nolst Trenité Dearest creature in creationStudying English pronunciation,I will teach you in my verseSounds like corpse, corps, horse and worse. I will keep you, Susy, busy,Make your head with heat grow dizzy;Tear in eye, your dress you'll tear;Queer, fair seer, hear my prayer.
Poetry (the technical stuff)