Poetry
Vertigo by Anne Stevenson : The Poetry Foundation - StumbleUpon
Posted on June 14, 2011 in Images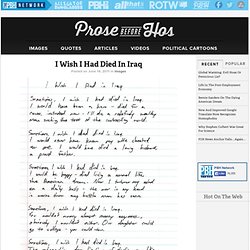 I Wish I Had Died In Iraq
" Because I could not stop for Death " is a lyric poem by Emily Dickinson first published posthumously in Poems: Series 1 in 1890. The poem is about Death . Dickinson personifies him (death) as a gentleman caller who takes a leisuirely carriage ride with the poet to her grave.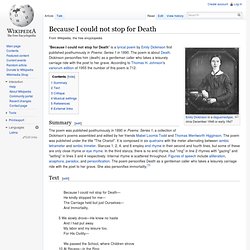 Do Not Stand at My Grave and Weep is a poem written in 1932 by Mary Elizabeth Frye .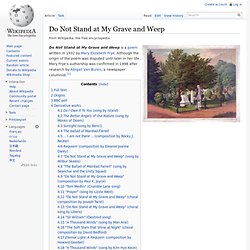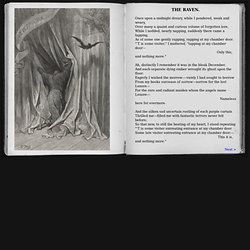 Once upon a midnight dreary, while I pondered, weak and weary, Over many a quaint and curious volume of forgotten lore, While I nodded, nearly napping, suddenly there came a tapping, As of some one gently rapping, rapping at my chamber door.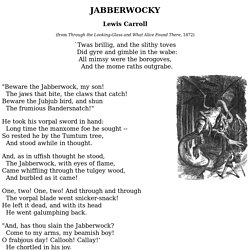 "Beware the Jabberwock, my son! The jaws that bite, the claws that catch!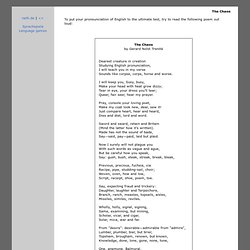 Hansjörg Neth > 'The chaos' (Gerard Nolst Trenite)
The Chaos by Gerard Nolst Trenité Dearest creature in creation Studying English pronunciation, I will teach you in my verse Sounds like corpse, corps, horse and worse. I will keep you, Susy, busy, Make your head with heat grow dizzy; Tear in eye, your dress you'll tear; Queer, fair seer, hear my prayer.
Poetry (the technical stuff)