Stuff I Like
Roommate Cleaning Issues? How To Split Up Chores Without Splitting Up Friends | MyNewPlace Blog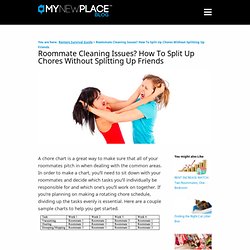 A chore chart is a great way to make sure that all of your roommates pitch in when dealing with the common areas. In order to make a chart, you'll need to sit down with your roommates and decide which tasks you'll individually be responsible for and which one's you'll work on together. If you're planning on making a rotating chore schedule, dividing up the tasks evenly is essential.
Home Decor/Crafting / Secretly have every teacher (from Pre-k to senior year) sign this book, and give to your child as a surprise on their graduation. ♥
HairDOs / Hair
Bouncy Curled Under
This is one of my favorite ways to style my hair, especially when it's at it's awkward stage. It's not really on my shoulders, it's not really above my shoulders. . .so I need a very loose and bouncy style so it can go where it wants to! All you'll need is hairspray, duckbill/alligator clips, a comb, and a flat iron. I sprayed a generous amount of Aquage Uplifting foam at my roots, then blew dry upside down.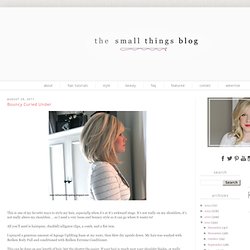 Beauty 101 / Triple Max Tons: Easy Holiday Hair
My Style / nice
Wedding Ideas / bohemian twist--love this!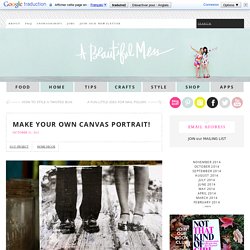 I love the look of family photos printed on canvas, but I never knew I could make them at home! After transferring photos to fabric, I was super excited to try some pieces using stretched canvas. I hope this inspires some of you to make something special for your home... Here's how I transferred my photo to canvas: 1. Supplies needed- stretched canvas (I chose an 8x10 size), gel medium (I used this kind from Liquidex
Good Reads / fruits of the spirit
Meg & Dia
Meg & Dia Merch | All Products | Online Store Powered by Storenvy
I'm sorry that my "end of tour" blog is a few days late. The second I got home I slept the entire day, only waking up at 8 p.m. to eat some pho soup at my favorite cafe. Then I went back to sleep till noon the next day. I didn't realize how exhausted I was until the machine of tour stopped, and I could reflect, and put my tooth brush out on my bathroom vanity. You accumulate a lot of stuff on tour. You pack a small bag at the beginning, and at the end, you ship 4 large boxes to your house since it's cheaper than putting them on a plane.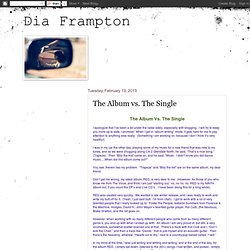 Dia Frampton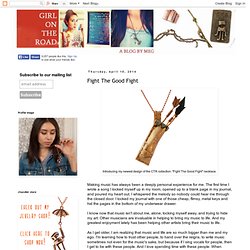 Chandler the Robot
Our hotel in Kuta, Bali, stood just a few 100 meters away from the beach. (Yes, I now think in meters instead of miles, kilometers instead of pounds, and am accustomed to military time.) Tiny shacks sold kites shaped like pirate ships along the sandy shores. We watched the charcoal-colored ships sail through the sky, like brave shadow warriors, as the sunset morphed from a tangy orange to hot pink. The next day, Dia and I decided to take our chances leaving paradise to travel to Ubud, another town in Bali about an hour inland, for a mini, spiritual retreat.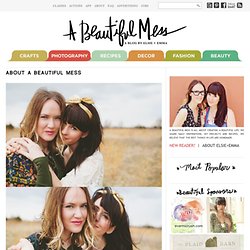 Welcome to A Beautiful Mess! We're Elsie Larson and Emma Chapman. We're sisters.
Online Coupons and Deals