GlutenFreeDani!
Blog | Gluten Free Cooking School
Gluten Free Mommy | Gluten Free Recipes for the Whole Family
We are back from our Colorado vacation! Colorado really is a boys' paradise- no matter how little they are! We are slowly settling back into our routine. I hope to get back to regular weekly menus and recipe postings very soon! I also hope to tackle my emails and comments in short order.
Gluten-Free and Celiac Diet Blog |Jens Gluten Free Blog
Gluten Free Recipes | Blog | Diet | GF | Carol Kicinski
Free Bloggers List
There's nothing like being on the road. Green hills beside you, flat black pavement stretched out in front of you. Around that bend is a farm stand, selling the first ripe strawberries of the season. Maybe there's a Beatles cd playing, or you're listening to Kate Winslet read Roald Dahl's Matilda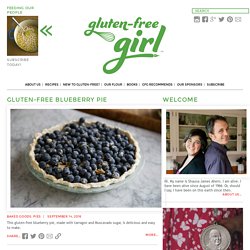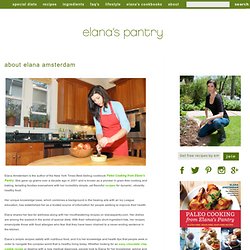 Elana Amsterdam is the author of the New York Times Best Selling cookbook Paleo Cooking from Elana's Pantry . She gave up grains over a decade ago in 2001 and is known as a pioneer in grain-free cooking and baking, tempting foodies everywhere with her incredibly simple, yet flavorful recipes for dynamic, vibrantly healthy food. Her unique knowledge base, which combines a background in the healing arts with an Ivy League education, has established her as a trusted source of information for people seeking to improve their health. Elana shares her tips for wellness along with her mouthwatering recipes on elanaspantry.com. Her dishes are among the easiest in the world of special diets.
About Elana's Gluten Free Blog