GlutenFreeDani!
Blog | Gluten Free Cooking School
Gluten Free Mommy | Gluten Free Recipes for the Whole Family
We are back from our Colorado vacation! Colorado really is a boys' paradise- no matter how little they are! We are slowly settling back into our routine. I hope to get back to regular weekly menus and recipe postings very soon! I also hope to tackle my emails and comments in short order.
Gluten-Free and Celiac Diet Blog |Jens Gluten Free Blog
Gluten Free Ricotta Pie Recipe January 7, 2014 There are certain dishes that I could eat for breakfast, lunch, or dinner.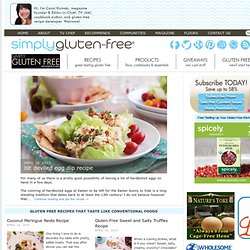 Gluten Free Recipes | Blog | Diet | GF | Carol Kicinski
Free Bloggers List
One of the great joys of my life is writing cookbooks. Danny and I are deep in development on our next cookbook, American Classics Reinvented. (Next week: green chile breakfast pie, johnnycakes with cranberry syrup, sourdough bagels, and cheddar-jalapeno biscuits.) We think, all day long, about the way these recipes taste to us and how we can meticulously measure and write more clearly so these recipes will taste good in your kitchens.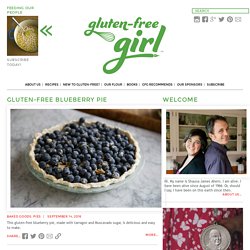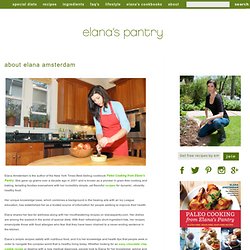 Elana Amsterdam is the author of the New York Times Best Selling cookbook Paleo Cooking from Elana's Pantry . She gave up grains over a decade ago in 2001 and is known as a pioneer in grain-free cooking and baking, tempting foodies everywhere with her incredibly simple, yet flavorful recipes for dynamic, vibrantly healthy food. Her unique knowledge base, which combines a background in the healing arts with an Ivy League education, has established her as a trusted source of information for people seeking to improve their health. Elana shares her tips for wellness along with her mouthwatering recipes on elanaspantry.com. Her dishes are among the easiest in the world of special diets.
About Elana's Gluten Free Blog