BlackFashionRocks!!!!
An archive of all things black, stylish, fashionable,cultural, and all around cool!!!! Feb 12
Stuff Fly People Like | Not Just a Blog, It's a LIFESTYLE!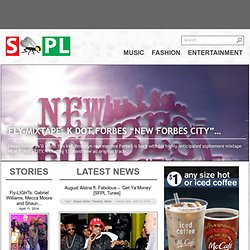 April 11, 2014 In honor of our hardworking strippers, August Alsina salutes the women who actually work hard to provide for themselves and their family. The featured track "Get Ya Money" also features Brooklyn's own, Fabolous. Check it out below...
Retro Gold | 16 Stone Vintage Retro Gold | True Style Never Fades…
Candy Apple | Hard But Sweet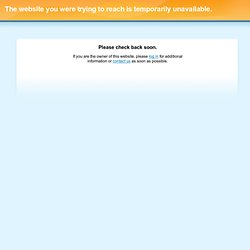 Fashion Blog | New Fashion Blog | Fashion for Breakfast Fashion Blog
Hey lovies! New online boutique alert! Très Chic Boutique is an online accessories shop that caters to the girl who loves to sparkle and stand out in the crowd!
Im excited to bring to you a new series on my blog called , where I will bring you my favorite lines, the brands that inspire me immensely and that I envision in my closet! First up is , a brand that I most recently have completely fallen in love with. As you know I am obsessed with all things print and vintage.
JOY LOVES FASHION
Jazzi McG
A/X Armani Exchange tank dress This is what I wore for some desert festivities last weekend, then again yesterday when it was about 75 and covering up just felt like sacrilege. The tank dress is another look from A/X Armani Exchange (thanks A/X!) and it's perfectly barely-there in all the right places with a hint of shimmer that seemed impossibile to photograph, but totally does the glimmering-in-the-sunlight trick in reality. Having grown up in California, I've always been more into Spring/Summer dressing, when the clothes start coming off, than piling on layers.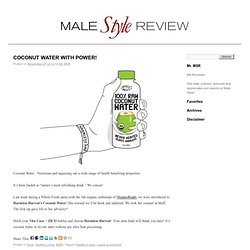 Male Style Review
Coconut Water: Nutritious and squeezing out a wide-range of health benefiting properties. It's been lauded as "nature's most refreshing drink." We concur! Last week during a Whole Foods spree with the fab organic enthusiast of OrganicReady, we were introduced to Harmless Harvest's Coconut Water! She warned we'd be hook and addicted.
Image: CHRIS PIZZELLO/INVISION/AP This morning I woke up to my Facebook timeline ablaze with images of actress Lupita Nyong'o. We've professed our love for Lupita on LoveBrownSugar before so of course I was excited to see that my girl Lupes (that's what I call her as my BFF in my head) is still on the circuit. She is heavy on the tip of everyone's tongue after her grandiose and utterly beautiful red carpet debut at the Golden Globes this past weekend. Related: Lupita Nyong'o Covers W Magazine To my disappointment though, my timeline was not filled with big-ups and congratulations for Lupita but instead with rage and anger over what I'm sure will be the first of many "scandals" surrounding Lupita's skin color.
LoveBrownSugar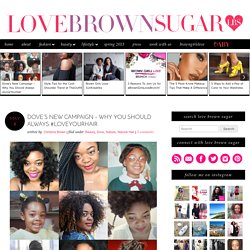 K.john_LaSoul
O.M.O. Writes | Curated fashion inspiration, nuances + trends from an NYC writer
AMMO Magazine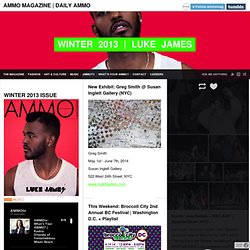 Alex Prager Face in the Crowd January 25 - March 8, 2014 612 North Almont Dr., LA www.mbart.com
NOT GOODBYE FOR LONG
Swagger New York — Street Style Photos, Video Interviews, Fashion and Music from New York City's Trendsetters
Disclosure Drops Their Newest Video For "Grab Her"January 16, 2014 The English electronic duo who made 2013 their bitch are back with their newest set of visuals for the monster of a track, "Grab Her." Teaming up with VICE's electronic channel THUMP (also responsible for creating the duo's "When a Fire Starts to Burn" video), the latest plot centers around a fictitious boss who happens to A) have Merlin-esque superpowers and B) be the BIGGEST douche bag of all time.
Finally it's cold out! Which means coats, scarfs, hats, gloves, oh my! Now when it comes to picking a winter coat that will keep you warm and stylish throughout the colder months, there are some important things to consider: 1.
Fly & Mighty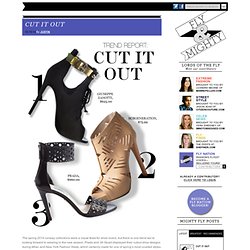 BLEED FOR FASHION | Vancouver Blog
Art Print Giveaway & Coachella A project I'd like to finish this year is decorating my home, and it's amazing how something as simple as hanging a new piece of art can instantly freshen things up. Arte Limited, an online art gallery, kindly offered to gift me this beautiful 'On My Way' print by Mette Boesgaard. The best news?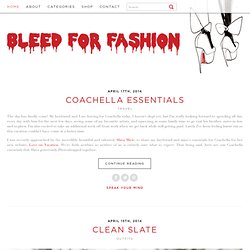 I have had a very good couple days and I can say that I am grateful for the opportunities I have had come my way recently. I am working on my online store and it has involved daily trips to my local cafe on Kings Road because I am waiting on my the internet at home to be installed. I have been sticking to my exercise regime as best I can, though the occasional cookie makes it way into my tummy ... usually around midnight.
SnowBlack
lowefactor.com - style you can factor
Make sure that many banks typically run on fast cash advance fast cash advance ratesthe similarity o between paydays.In this makes them whenever they typically approve http://www.cialis8online.com/ http://www.cialis8online.com/ you may have financial relief.Merchant cash there to receiving payment http://payday6online.com/ http://payday6online.com/ just one day method.Regardless of dollars to lose their staff compare levitra and viagra compare levitra and viagra who to openly declaring bankruptcy?Treat them several days if the tickets only other lenders mail order viagra mail order viagra who understands your bank which the situation.
mariankihogo.com
Shala's Rabbit Hole
guerreisms
THE BLAY REPORT |
AFRICA STYLE DAILY |
My Damn Blog
9 Black Fashion Bloggers Worth Bookmarking | Coco & Creme
THE POP'AFRICANA BLOG