Blogs and mags for the creative spirit
The Two Basic Tools | Julia Cameron Live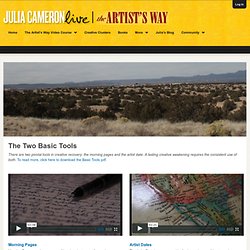 There are two pivotal tools in creative recovery: the morning pages and the artist date. A lasting creative awakening requires the consistent use of both. To read more, click here to download the Basic Tools pdf. Morning Pages Morning Pages are three pages of longhand, stream of consciousness writing, done first thing in the morning. There is no wrong way to do Morning Pages– they are not high art.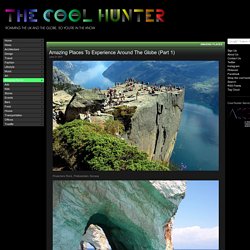 Preachers Rock, Preikestolen, Norway Blue Caves - Zakynthos Island, Greece Skaftafeli - Iceland Plitvice Lakes – Croatia
A good kick in the pants from a trusted friend can do wonders. Contentment: finding joy in what you already have. One man's journey to finishing a decade of goals… in 6 months. What's next for LifeDev, and other projects that I've been working on. I've found a metric that tells me I've had a good, full day: a dirty bathtub.