Base
Optical Illusion LED Watch Design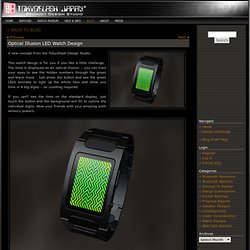 A new concept from the Tokyoflash Design Studio. This watch design is for you if you like a little challenge. The time is displayed as an optical illusion – you can train your eyes to see the hidden numbers through the green and black maze. Just press the button and see the green LEDs animate to light up the whole face and show you time in 4 big digits – no counting required. If you can't see the time on the standard display, just touch the button and the background will fill to outline the individual digits.
Laser mic makes eavesdropping remarkably simple
Death Star Planetarium
Current Anti Gravity Inventions and Experiments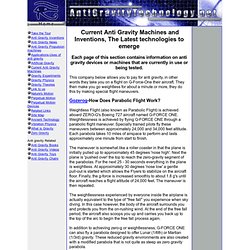 Each page of this section contains information on anti gravity devices or machines that are currently in use or being tested. This company below allows you to pay for anti gravity, in other words they take you on a flight on G-Force-One their aircraft. They then make you go weightless for about a minute or more, they do this by making special flight maneuvers.
Dossier > L'ordinateur quantique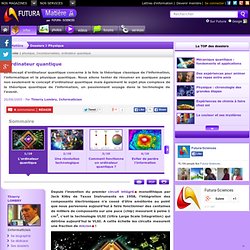 ThierryLombry
Automatic Configuration Xcode 5 automatically configures your app to enable Apple services such as iCloud, Passbook, or Game Center, directly within the IDE. The new capabilities editor makes it as easy as flipping a switch to enable Apple services.
Xcode - Developer Tools Technology Overview - Apple Developer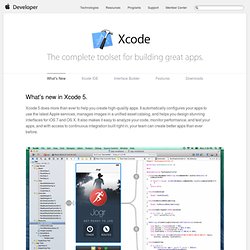 participer emission quebec
Panagiotis Limperopoulos recommends the worlds largest & fastest growing Link Cloaker, Shortener & List Builder... ViralURL.com
TinEye is a reverse image search engine. TinEye is a reverse image search engine. It finds out where an image came from, how it is being used, if modified versions of the image exist, or if there is a higher resolution version. TinEye TinEye is a reverse image search engine.