Entrees
The 20 Best Ways to Use Eggs Slideshow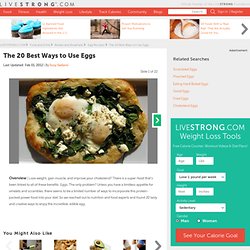 L ose weight, gain muscle, and improve your cholesterol? There is a super-food that's been linked to all of these benefits: Eggs. The only problem?
Ingredients • 2 tsp vegetable oil • 1 cup finely chopped onion • 2 tsp finely chopped garlic • 4 cups chopped wild mush-rooms (try oyster, shiitake and/or portobello) • 1 cup arborio rice • 3 1/2 cups vegetable stock • 1 cup chopped asparagus (cut into 1-inch pieces) • 1/3 cup grated Parmesan • pinch of salt and pepper • 1/4 cup chopped fresh basil I love risottos but the restaurant versions are loaded with butter, cream or cheese.
Go wild for Wild Mushroom Risotto sans all the calories
Classic Beef Meatballs - Martha Stewart Recipes
Preheat oven to 450 degrees. Drizzle olive oil into a 9-by 13-inch baking dish; using your hand, evenly coat entire surface. Set aside. In a large bowl, use your hands to mix together beef, ricotta, eggs, breadcrumbs, parsley, oregano, salt, red-pepper flakes, and fennel until fully incorporated.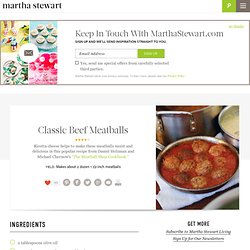 Pasta with Shrimp, Artichokes and Feta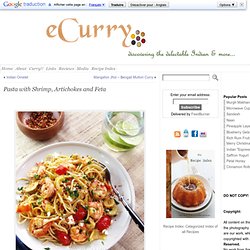 This is one of the top 100 posts in Tastespotting for 2011 ! This is a really simple pasta recipe, with all my favorite things in it; light and right flavors for the warm weather. Life is moving at a fast forward pace right now. From dawn to the time I crawl in to the bed, I cannot account for what I have done.
Chicken Recipes | punchfork.com
Eggs in a basket was the first meal I ever cooked. I was in 5th grade, and it was a Sunday morning at my best friend's house after a sleepover. We woke up hungry, and for some reason his parents weren't home. This confused me--my parents would never do that--but more important than confusion was the fact that I was terribly hungry, and I didn't see how that problem was going to be solved, since his house never had any cereal in it. "We'll make eggs in a basket," my friend said, pulling out a loaf of bread, a jug of oil, and a carton of eggs.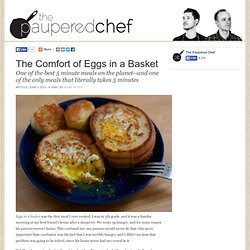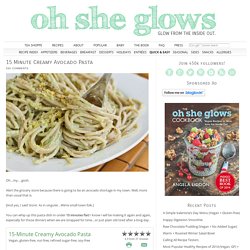 Oh…my….gosh. Alert the grocery store because there is going to be an avocado shortage in my town. Well, more than usual that is. [And yes, I said 'store'. As in singular …We're small town folk.]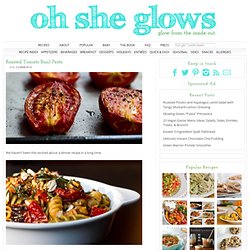 We haven't been this excited about a dinner recipe in a long time. Probably not since the 15 Minute Creamy Avocado Pasta , which Eric said – in between shoveling this pasta in his mouth – is "not as good as this roasted tomato pesto recipe". I didn't believe it, but after tasting and then devouring my own bowl of pesto (ok, there was some pasta in there too), I may have to agree with him. This is by far, the best pesto I've made or perhaps ever tasted.
Roasted Tomato Basil Pesto