Crowd Funding Sites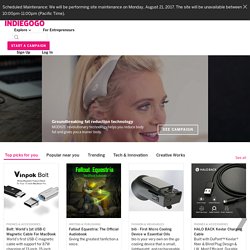 The world's funding platform. Fund what matters to you. Final Countdown Sports CYCLING - Support the Sport: BHB Racing in Raleigh - Crit & Cyclocross Series by Jason Epstein Raleigh, North Carolina, United States Help keep grassroots cycling in Downtown Raleigh. BHB.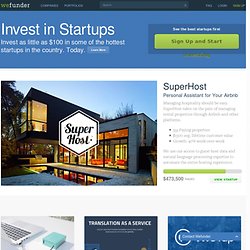 Crowd Investing | Wefunder
Congress changed the law Thanks to the JOBS Act, we're allowed to show you startups that are raising funding. Right now, only accredited investors ($200k+ a year in salary) may invest.
Business Crowdfunding, Social Network, Business Resources for Entrepreneurs | 40Billion.com