Crowd Funding Sites
MicroVentures is one of the first Venture Capital Investment Banks. We do what venture capital firms do and more. We find startups that may have incredible potential, perform complete due diligence, and enable our investors to purchase an equity stake in these companies. But that is where the similarities end. What makes MicroVentures different is that we are a full service online platform for venture capital investing that is open to the public. We take the best parts of Venture Capital (connections, research, deal flow, mentoring, money management) and combine it with the best aspects of Crowdfunding (open access, ease of use, diversification) to give investors the best of both worlds.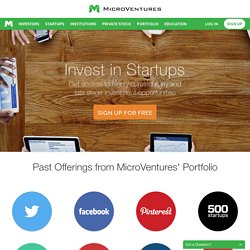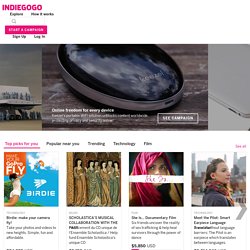 The world's funding platform. Fund what matters to you. Final Countdown Gaming Smash Monster Rampage International 2nd Chance by Phillip Kilcresae Salt Lake City, Utah, United States A huge monster is attacking your city! Mobilize your troops and dispatch the beast before it's too late in this cooperative game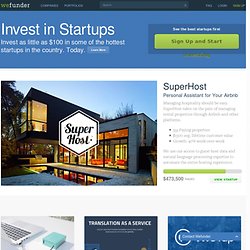 Crowd Investing | Wefunder
Congress changed the law Thanks to the JOBS Act, we're allowed to show you startups that are raising funding. Right now, only accredited investors ($200k+ a year in salary) may invest.
Business Crowdfunding, Social Network, Business Resources for Entrepreneurs | 40Billion.com