Tergun72
Play Free Kids Cool Internet Games Online
Music's impact on both developing and developed brains has been well corroborated by a wealth of scientific research. It has been shown that music not only improves a child's language ability, but is also a fundamental way to teach basic communication and interpersonal skills. Recent findings are suggesting that music can help improve a child's learning ability, such that many scientists are now starting to believe that music's role in brain development is larger than ever expected. At the most elementary level, music is a good way to develop the way a child listens and interprets words. It can be a good way to teach children how to pay attention to sounds and how language is used to help them learn. Sing-a-long songs are especially beneficial because they help your child pay attention to the language in songs, in addition to reinforcing their learning by showing them the words that they sing.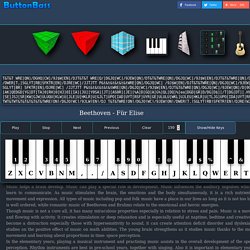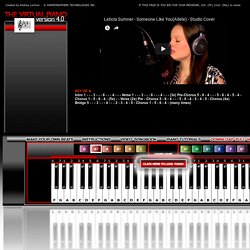 The Virtual Piano is an online piano, so you can play piano online and learn piano online - and a perfect tool for songwriters or singers - or anyone who wants to accompany a singer. It allows you to immediately play chord progressions on it, while simultaneously showing you how to play the same chords on the piano. It's a visual way of learning how to play the piano, so you can learn the piano without using the traditional, tedious method of learning to read notes on a staff - Not that there's anything wrong with that - it just takes way too long before you are actually playing something you like.
MP3Machine - Your complete MP3 software source on the Net
Play Free Kids Cool Internet Games Online
These days you can find all sorts of things online, from audio books to flash files, from sound effects to CSS templates. Below we compiled a list with over 100 download sites that serve that purpose. We will also try to keep the list updated, so if your favorite download site is not here, let us know about it with a comment. Audio Books Librivox: One of the most popular audio libraries on the web. DOCTRONICS home