Innovation and BM
Angel Investors | Business Plan Blog by Cayenne Consulting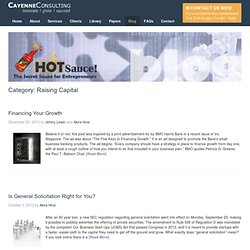 Financing Your Growth December 20, 2013 by Jimmy Lewin and Akira Hirai Believe it or not, this post was inspired by a print advertisement for by BMO Harris Bank in a recent issue of Inc. Magazine. The ad was about "The Five Keys to Financing Growth."
Startup Biz Model
Será que seu negócio é mesmo uma startup? Estamos passando ultimamente por uma febre de empreendedorismo, sobre tudo de startups (eu sou até pop agora por trabalhar com startups). =) Porém a palavra "startup" virou uma buzzword e, como toda buzzword, tem sido muito mal utilizada. Praticamente todo novo negócio agora é uma startup. Eu participei de um curso de empreendedorismo recentemente e … Leia mais Métricas, métricas e métricas "Se pudesse dar um conselho em relação à startups diria: "Usem métricas".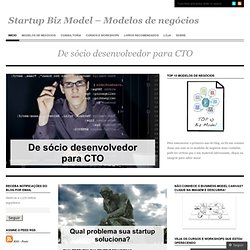 Innovation Leadership Network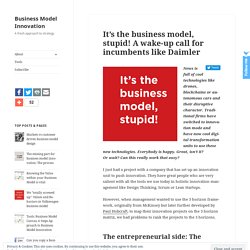 Business Model Thinking is coming more and more mainstream. On Friday, I was at a workshop sponsored by the EU commission on Business Model Innovation and Policy Making. Here are my takeaways. Business Model Innovation on the top of the agenda for policy makers I'm very happy that the topic we started more than 15 years ago will be part of the future innovation policy of the EU. 15 years is a long time for me as a person, but as the business professor Christoph Zott is pointing out in science and policy making 15 years is a short time particularly when you want to introduce new units analysis to understand how firms outperform or create über-returns with (business model) innovation.
I'm a big fan of the Lean Startup movement and love the underlying principle of testing, learning, and pivoting by experimenting with the most basic product prototypes imaginable – so-called Minimal Viable Products (MVP) – during the search for product-market fit. It helps companies avoid building stuff that customers don't want. Yet, there is no underlying conceptual tool that accompanies this process. There is no practical tool that helps business people map, think through, discuss, test, and pivot their company's value proposition in relationship to their customers' needs. So I came up with the Value Proposition Designer Canvas together with Yves Pigneur and Alan Smith . The Value Proposition Designer Canvas is like a plug-in tool to the Business Model Canvas .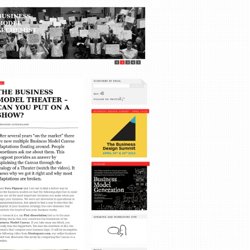 Pedrosorren on Vimeo