Woodworking
Euro Finishing Clip - FastCap - Woodworking Tools
If you missed Part 1 of our Buffet Transformation, click here to read about how we rescued this buffet from a burn pile… stripped, sanded, repaired, primed, and painted! Next is the fun part. You may not know this about me, but I love to draw with charcoal.
Burn Pile Buffet–Part 2… Using Stain to Make Artwork! | Sawdust and Embryos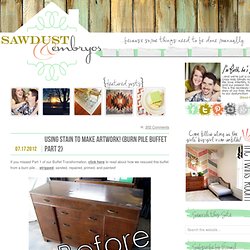 Woodsmith Tips — Tips, Techniques, and Videos from Woodsmith and ShopNotes
Seems like cutting boards are on everyone's minds these days. Probably because we are all making holiday gifts. Either way, this is the time of year you can expect almost one forum post a day asking a question about cutting board finishes or "food safe" finishes.
Finishing a Butcher Block Cutting Board | The Wood Whisperer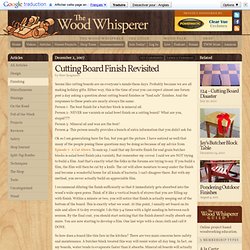 Clearance Items | Klingspor's Woodworking Shop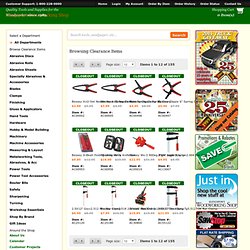 <font color='Red'><h1>Please enable JavaScript to view this site.</h1></font><br> Customer Support: 1-800-228-0000 Klingspor's Woodworking Shop
Wood & Leather Touch Up & Repair Products by Mohawk Finishing
Professional Refinishers Group member area
Classifieds - Message Index
Site Map at WOODWEB
Refer a Friend || Read This Important Information || Site Map || Privacy Policy || Site User Agreement Letters, questions or comments? E-Mail us and let us know what you think. Be sure to review our Frequently Asked Questions page. Contact us to discuss advertising or to report problems with this site.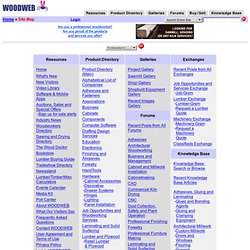 New Yankee Workshop - Welcome to the New Yankee Workshop
Welcome to Your Online Workshop! | LumberJocks.com :: woodworking showcase